Charity Bake From Company Cards Aids Alzheimer Society
At Company Cards we love cake as much as the next person, therefore when a member of staff pitched the idea to bake for charity we jumped at the chance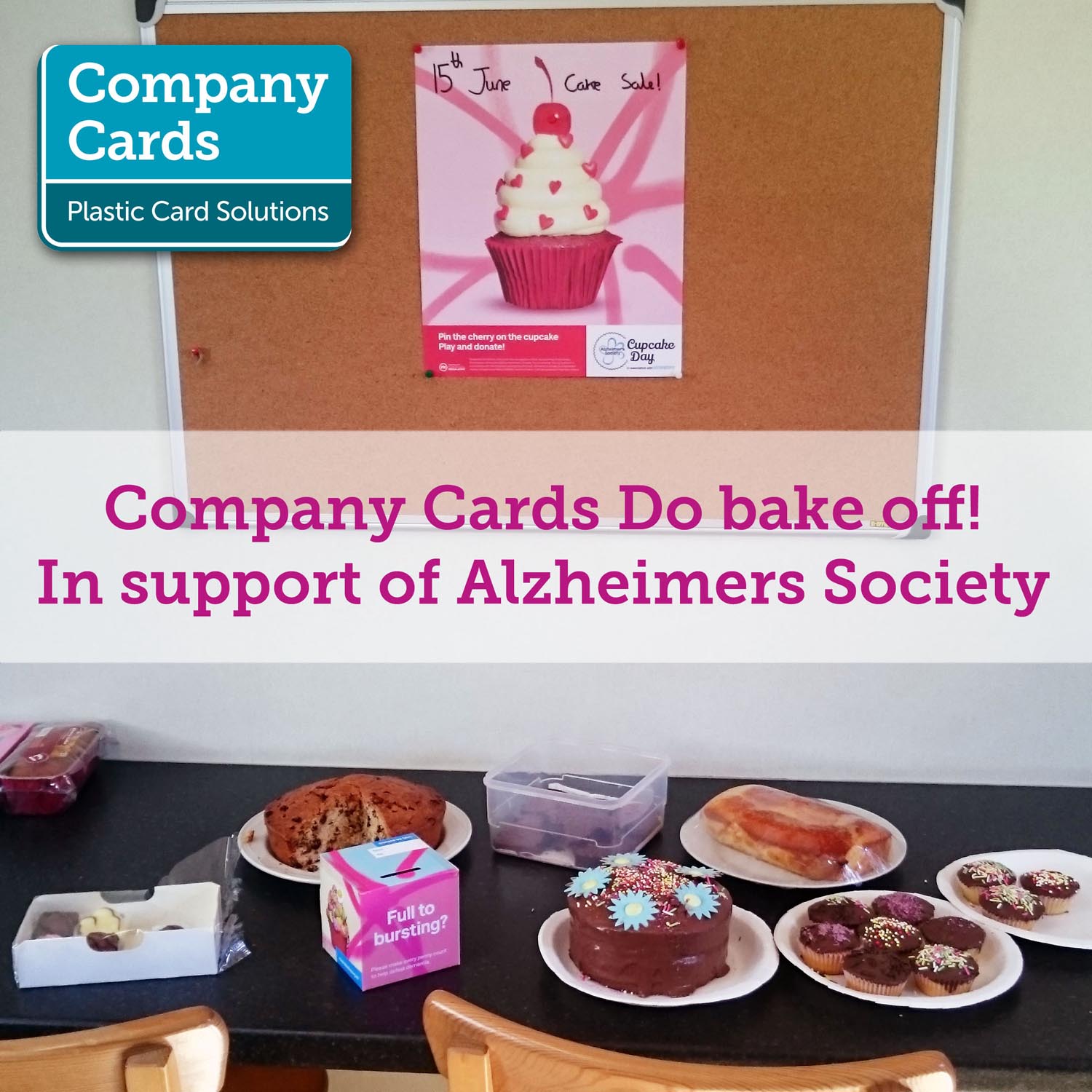 We donned our aprons smothered in flour in preparation of our 'bake off' cake sale, which was held on Thursday 15th June in support of Alzheimer's Society. What a turn out, we had brownies, lemon drizzle, chocolate cupcakes, French fancy's and more. Needless to say the sugar rush will keep us going for at least a week longer!

We had a lovely day and feel proud to have such a wonderful group of staff willing to support such a worthy cause.

Check out our social media for photographs of our delicious baked goods.

Thursday 22 June 2017 / file under Printing