Comprehensive Range Of Airway Management Products From Intersurgical
Intersurgical will be showcasing a comprehensive range of airway management products at the cutting edge Social Media and Critical Care Conference 2017 (SMACC), held in Berlin from 26th-29th June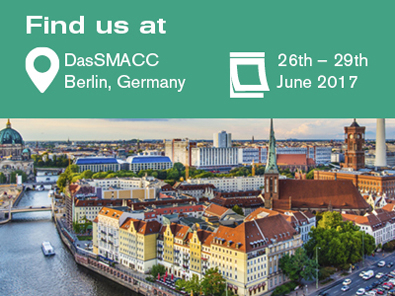 Intersurgical will demonstrate a comprehensive choice of supraglottic airways, from the innovative i-gel® supraglottic airway to the new Solus™ Curve laryngeal mask airway, alongside its Guedel airways, endotracheal tubes and the i-gel O2™ Resus Pack for use in emergency medicine.

Intersurgical will also be presenting a select choice of anaesthesia products including the QuadraLite™ anaesthetic face mask.

Intersurgical is a provider of flexible patient solutions for airway management, anaesthesia, critical care, and oxygen and aerosol therapy primarily for use within the hospital environment but also in the home.

The company's goal is to provide best practice respiratory product solutions for patients and clinicians, offering quality, innovation, and choice.

You will find Intersurgical's pod in the main hall of the Tempodrom in Berlin, where product managers and specialists will be available to demo and answer questions about their products.

To find out more about Intersurgical's full product range, please visit their international website, or follow them on Twitter and Facebook.