Drallim Industries And HVI To Attend CABLEx
All things Power Cables: Connect with the Industry Safely. See Drallim and HVI on Stand D04 at Chester Racecourse on 7th June 2017.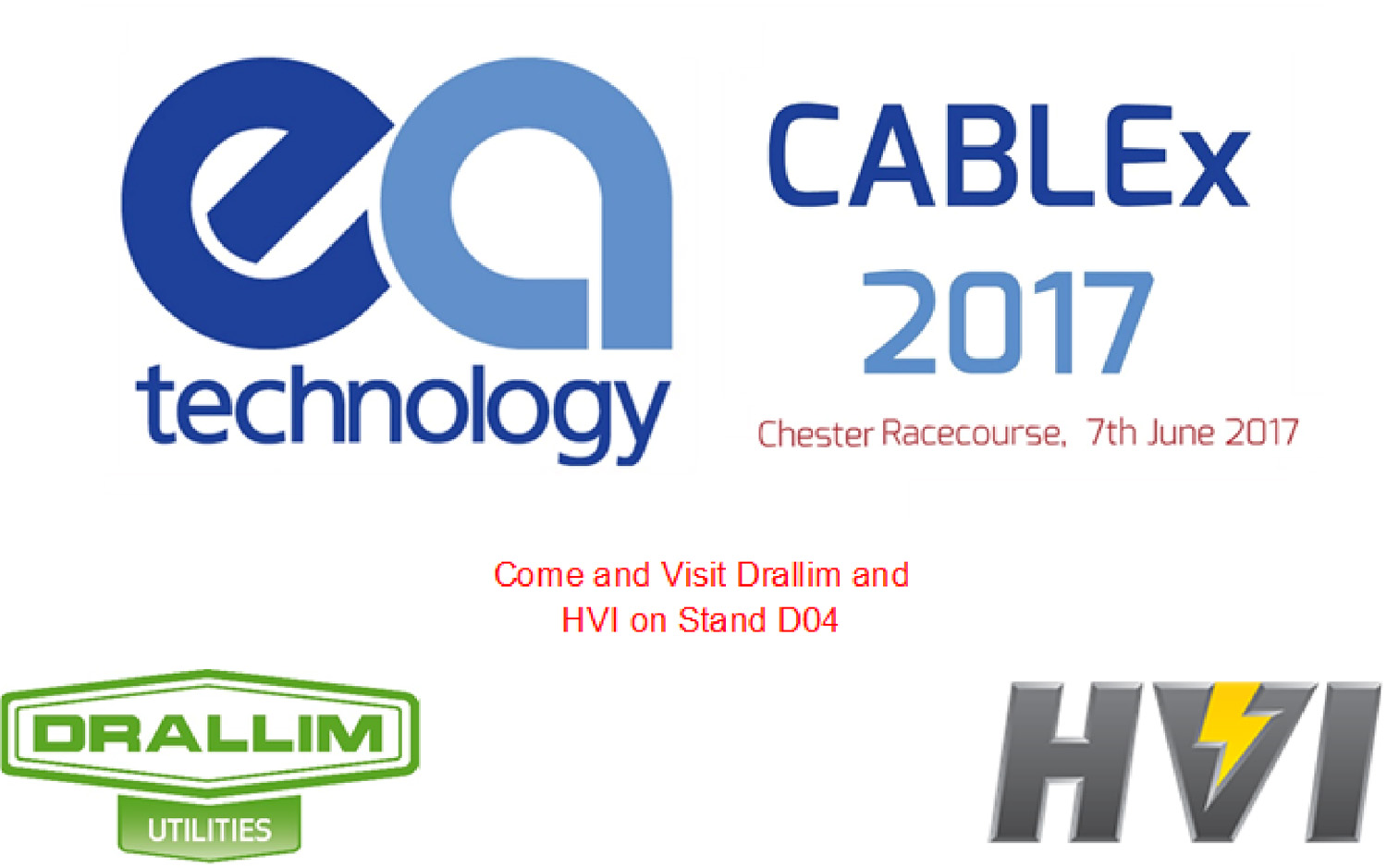 Drallim Industries Limited is the UK & Ireland representatives of High Voltage Inc (HVI), who specialise in the design and manufacture of high voltage test equipment used worldwide by utilities, testing service companies, electrical contractors, large industrials, and electrical apparatus OEMs.

HV Inc produces the most technically advanced, portable and easy to use products for high voltage proof, diagnostic evaluation and preventive maintenance testing of electrical substation apparatus, aerial lifts, power cable, and other products designed to operate under medium or high voltage conditions.

Drallim Industries is also the UK & Ireland representatives of Power Diagnostix Systems who manufacture partial discharge measurement equipment.

HIGH VOLTAGE, INC. (HVI) From transformer and control circuit design, component manufacturing, to assembly, testing, and shipment, they maintain quality control so that you can trust their products and receive expert help in selecting or servicing equipment. They are proud of the work they do to help utilities and electrical contractors keep the lights on and protect critical loads all over the world.

Their products are used for testing:

� MV/HV cable
� Cable faults
� Utility substation apparatus
� Aerial lifts
� Motors and generators
� Other high voltage electrical products used for generation, transmission, and distribution of electricity

With three generations of experience and innovation, HVI leads the industry in producing portable field test equipment and high power AC and DC high voltage test sets for utilities and OEM industrial markets. A global company with representatives in more than 130 countries, HVI delivers the results you need with more portable and efficient HV test sets.

ABOUT CABLEx
�All things Power Cables�: Connect with the Industry � Safely

This UK Power Cables and Jointing technologies exhibition and safety expo is a FREE �must-attend� for all pro-active Power Cables Policy, Standards and Project Engineers, Jointers and Civil Workers, Health and Safety, Procurement and Cables Transport Specialists. Plus, those who strive to make Health and Safety and in particular Cable Jointing and associated Civil works their number one priority. Professionals from all electricity utilities, Independent Connections Providers, Rail and Wind-power industries and their contractors are also encouraged to attend.