Protect Your Most Important Tools With Hand Armour
Your hands are your most important tools so keep them protected with Hand Armour, a new multi-use barrier cream from Everbuild – A Sika Company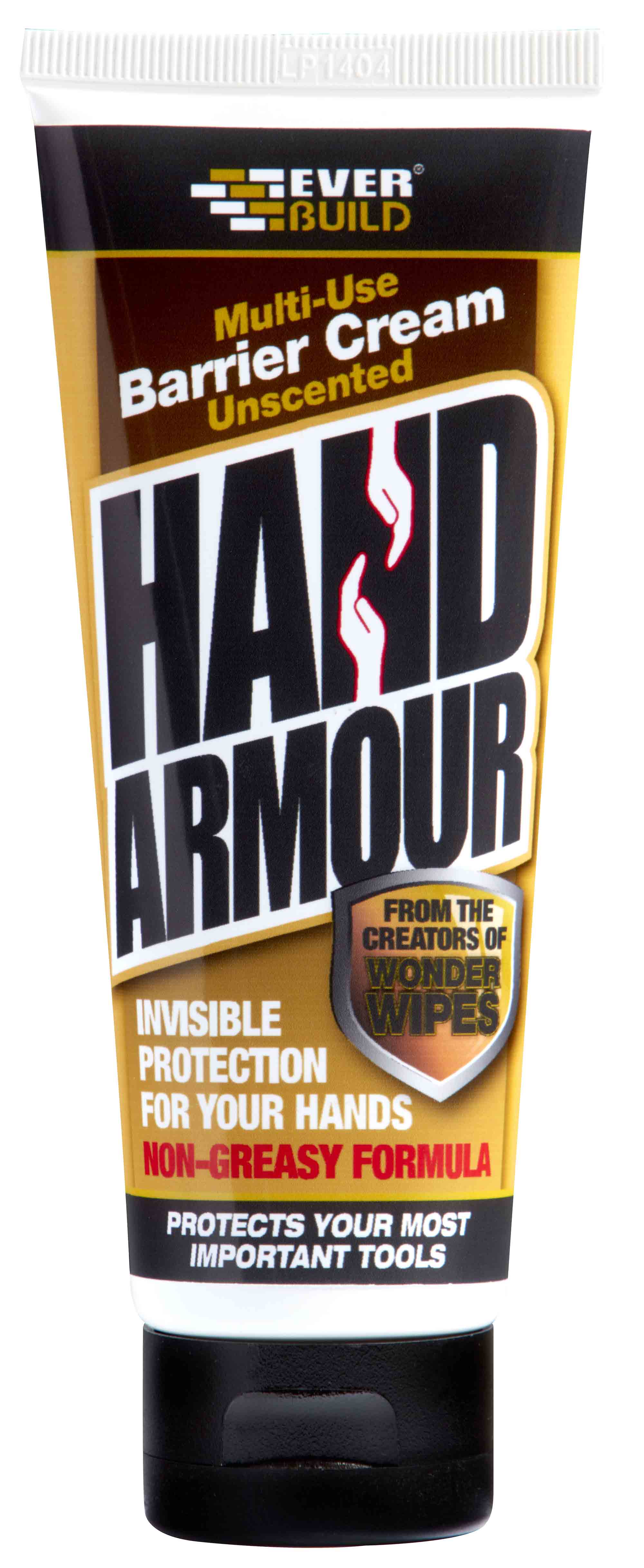 Providing protection against any wet or dry contaminants, it has been designed to help stop the skin from absorbing harmful substances as well as protecting against abrasion.

The non-greasy, unscented formula is easily absorbed into the skin, and with only a small amount needed to provide unbeatable protection, a little tube goes a long way.

Available in 100ml tubes, Hand Armour is packed into printed display boxes which are sure to attract attention when sat on the counter, bringing builders back for this product time and time again.

Everbuild Building Products Ltd manufacture and supply a comprehensive range of sealants, adhesives, building chemicals, PU Foam, MS Polymer, water based sealants, fire rated and acoustic sealants, fire cement, panel adhesives, fillers, concrete repair, admixtures, plumbing and DIY products.