Ashton Seals At National Fluid Power Centre Open Day
Ashton Seals were delighted to be one of 90 companies involved when the National Fluid Power Centre (NFPC UK) held their annual Industry Open Day on Wednesday 15th February 2017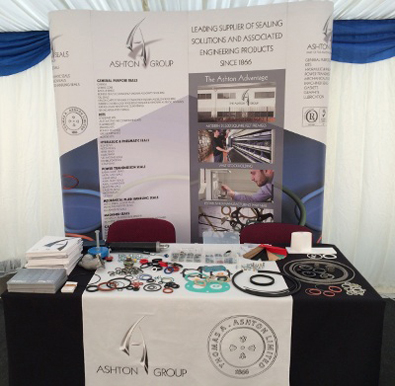 NFPC is the UKs No.1 training provider for Integrated Systems Engineering and to support the event, the organisers had created a dedicated 'Exhibition Pavilion' which allowed for excellent networking opportunities for all exhibitors and visitors on the day.

In addition to the exhibitors, the event attracted over 400 visitors to the Centre. The day included guided tours of the Centre's facilities with 4 Technical Lectures presented by industry experts, topics ranging from "Energy Saving", "Innovation" "Electro-Pneumatic Solutions" to the "Impact of Industry 4.0 on Hydraulic Systems".

The wide variety of exhibitors displayed a range of specialised products including seals, valves, condition monitoring, filtration and coolant products, air blast coolers and hydraulic measurement and control equipment.

Ashton Seals Managing Director, Zoë Fearnley commented "This event continues to show growth every year and we were delighted to set a new record for enquiries on the day as well as make contact with companies and representatives from so many parts of the industry. The event is firmly established in the industry calendar and Ashton Seals look forward to exhibiting again next year".