Saren Engineering Trading With The Electricity Authority Of Cyprus For 25 Years
Saren have recently shipped another order of their excellent quality products to where their Buckle Clips are used throughout the island, on the authority's electrical installations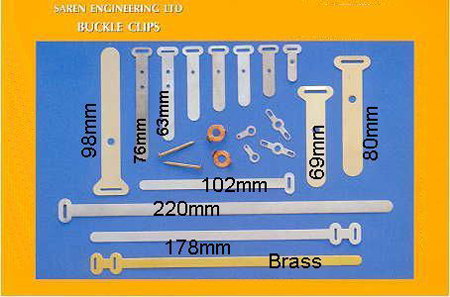 Saren Buckle Clips are ideal because being made of metal, they do not deteriorate (as plastic ties can do) in the ultra-violet light and heat of the sun.

Saren's Nickel Silver Buckle Clips are particularly suitable for retaining escape route wiring in order to meet the requirements of amendment 3 of 17th edition of IET "the regs".

Our Buckle Clips can be nail gunned or screwed within the plastic trunking and can easily be undone and re-clipped to take extra wires/cables.

Recent orders also include shipments to Norway and Belgium.