Coventry Chemicals Recently In Bangladesh At World Poultry Science Exhibition
There were over 50,000 visitors to this event. Mainly from Bangladesh itself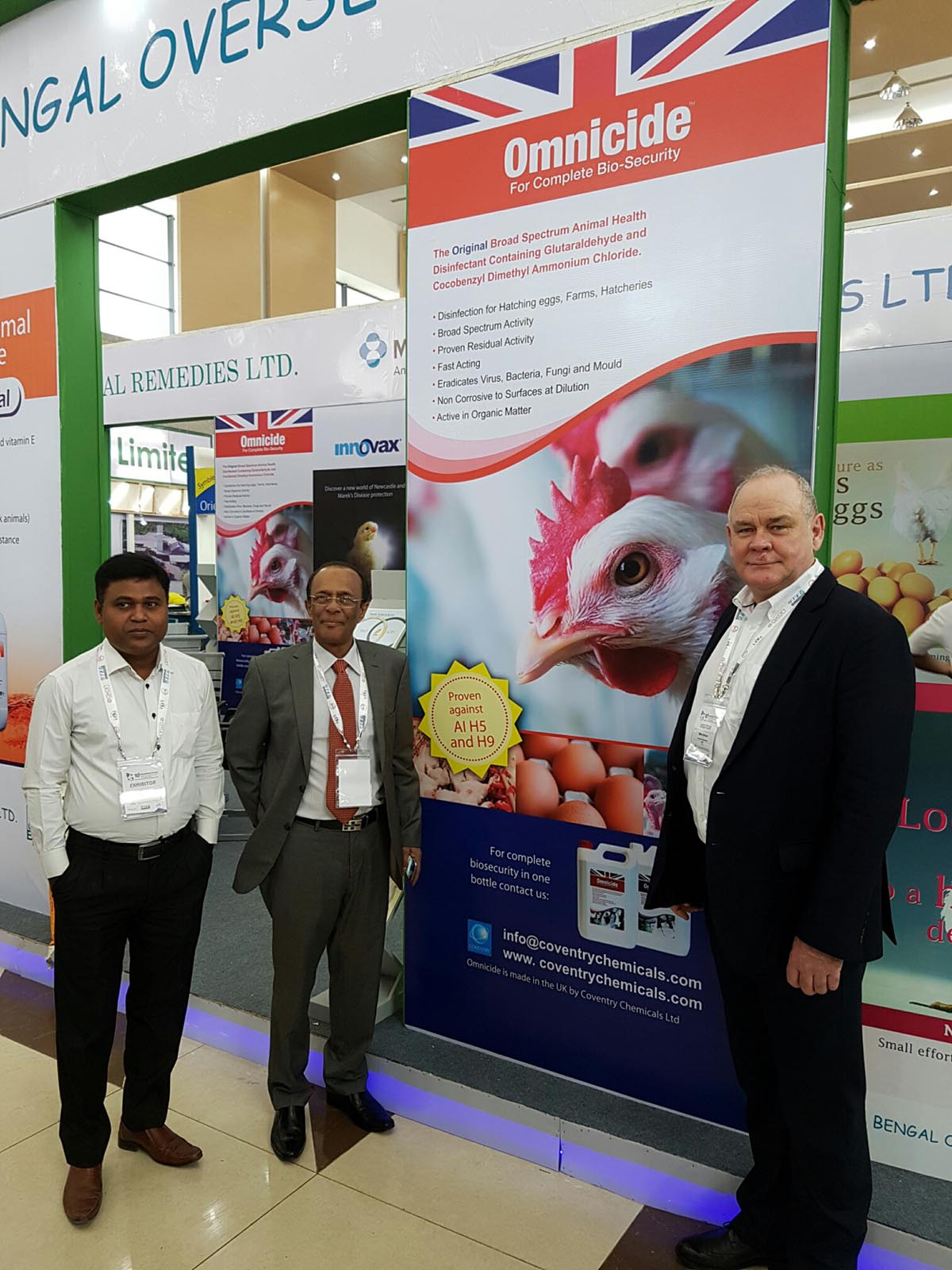 Coventry Chemicals were one of only two British companies represented here and one other looking for a potential distributor. This is a dynamic country which is growing fast in all areas and seeing a lot of investment from Middle Eastern and Chinese countries. But there are many opportunities for British companies to export here in all areas

The market in Bangladesh is growing fast for Coventry Chemicals with its bio security products as food production grows at a rapid pace in this fast developing country. They have a rapidly growing population and a shortage of protein foods.

To counter this there is a lot of inward investment to producing cheap protein especially for the younger generation. This will come from the production of chicken and egg. To help this they are looking for quality products to help in all areas of the production chain. The manufacture and knowledge of British products is extremely well respected.

Coventry Chemicals with its partner Bengal Overseas Ltd are gaining market share and increasing exports year on year with the target of being the market leader not only in product sales but market share.