Ukraine Embassy And Department Of International Trade Help Coventry Exports
Mike Button Coventry Chemicals General Manager for healthcare was recently invited to present a paper on bio-security for animals by DIT in Ukraine at the British Ukrainian Agribusiness Forum in Kiev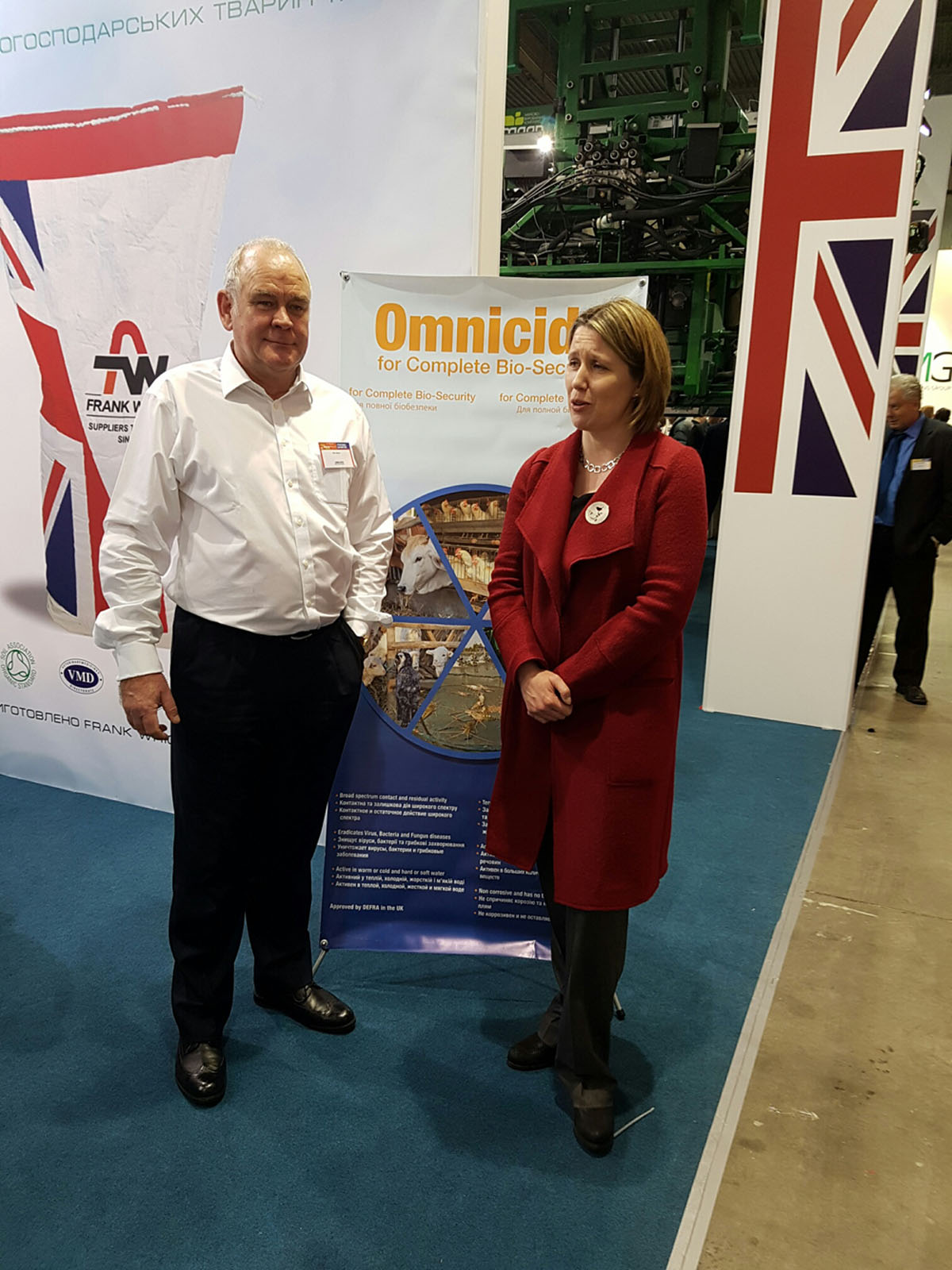 Judith Gough with Mike ButtonThis was a double presentation along with Dr Simon Doherty the veterinary advisor for the UK Governments Agri-Tech Organisation.

The DIT in Ukraine organised a British pavilion where companies including JCB, Baker Tilly and Coventry Chemicals distributor for Ukraine Wright Frank ltd had stands.

Although we are seeing many cuts in assistance for SME's for export. The embassy and staff of DIT in Ukraine did a wonderful job in the organisation and promotion of helping British companies increase and develop their export business to Ukraine.

Ukraine is a new country for Coventry Chemicals to sell into and the first order was only delivered in December 2016. It was extremely good for the British Ambassador Judith Gough to visit the companies and offer support. Judith was extremely interested in the products that Coventry Chemicals manufacture and export to Ukraine. Judith and all the staff from the embassy and DIT staff offered much needed information and future support for the continued development of our export business.