Company Cards Have Capability To Produce Braille Plastic Cards
Company Cards have the technology to produce Braille ID plastic cards enhancing its extensive plastic card portfolio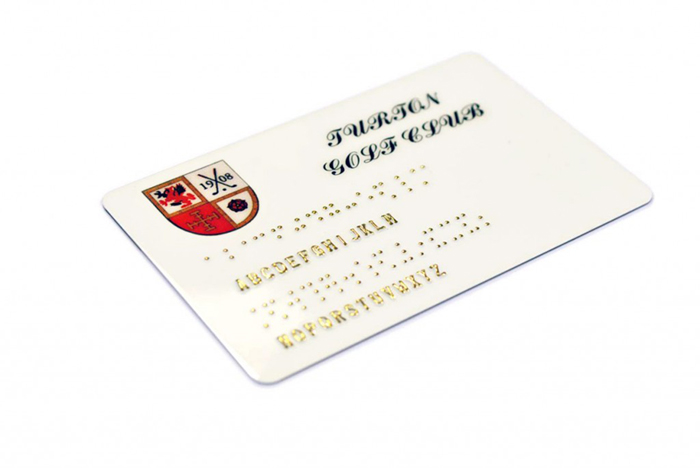 Braille is widely used by the visually impaired to read and write. Braille characters are small rectangular blocks called cells that contain tiny palpable bumps called raised dots. The number and arrangement of these dots distinguish one character from another.

In today's digital world which is driven by technology, braille is vital for the blind and visually impaired people to access to information. Incorporating braille text and ensuring a general integration extending this to other forms of documents for work or in everyday usage, such as ID cards, travel cards, membership cards and business cards among other plastic cards has become critical.

We are pleased to see that since our investment, we have seen more businesses interested and incorporating this feature to their plastic cards.