Transfer Graphene Film Onto Virtually Any Substrate Easily And At Your Own Facility
Goodfellow, a leading supplier of metals, ceramics, polymers and other materials for research and industry, has announced the availability of Easy Transfer, monolayer graphene on polymer film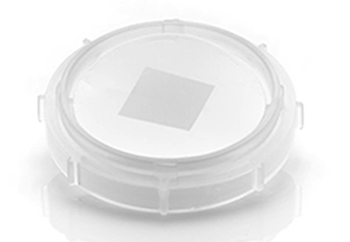 Easy Transfer: Monolayer Graphene on Polymer FilmEasy Transfer allows customers to:

• Receive high-quality graphene ready to deposit onto a substrate of choice
• Experiment with any novel substrate, keeping the project in-house and speeding research
• Avoid metal etching and hazardous chemical etching – bottom layer has already been removed
• Choose from affordable 1 x 1 cm units or 1 x 1 inch units

Applications include but are not limited to graphene research, flexible batteries, electronics, aerospace industry, MEMS and NEMS, microactuators, and conductive coatings.

Goodfellow also supplies a wide range of substrates as well as these other graphene products. CVD graphene; Graphene ink; Graphene nanoplatelets.

Goodfellow is a leading supplier of metals, polymers, ceramics and other materials to meet the needs of science and industry worldwide. The company specialises in supplying small quantities (a few grammes to a few kilos) of metals and materials for research, prototype development and specialised manufacturing applications. Standard products can be found online at the comprehensive Goodfellow Catalogue. Custom products and materials in larger quantities are available upon request at info@goodfellow.com.