Clifton Foods Meets Induced Energy
In September we headed down to the latest Chefs' Forum event in Dawlish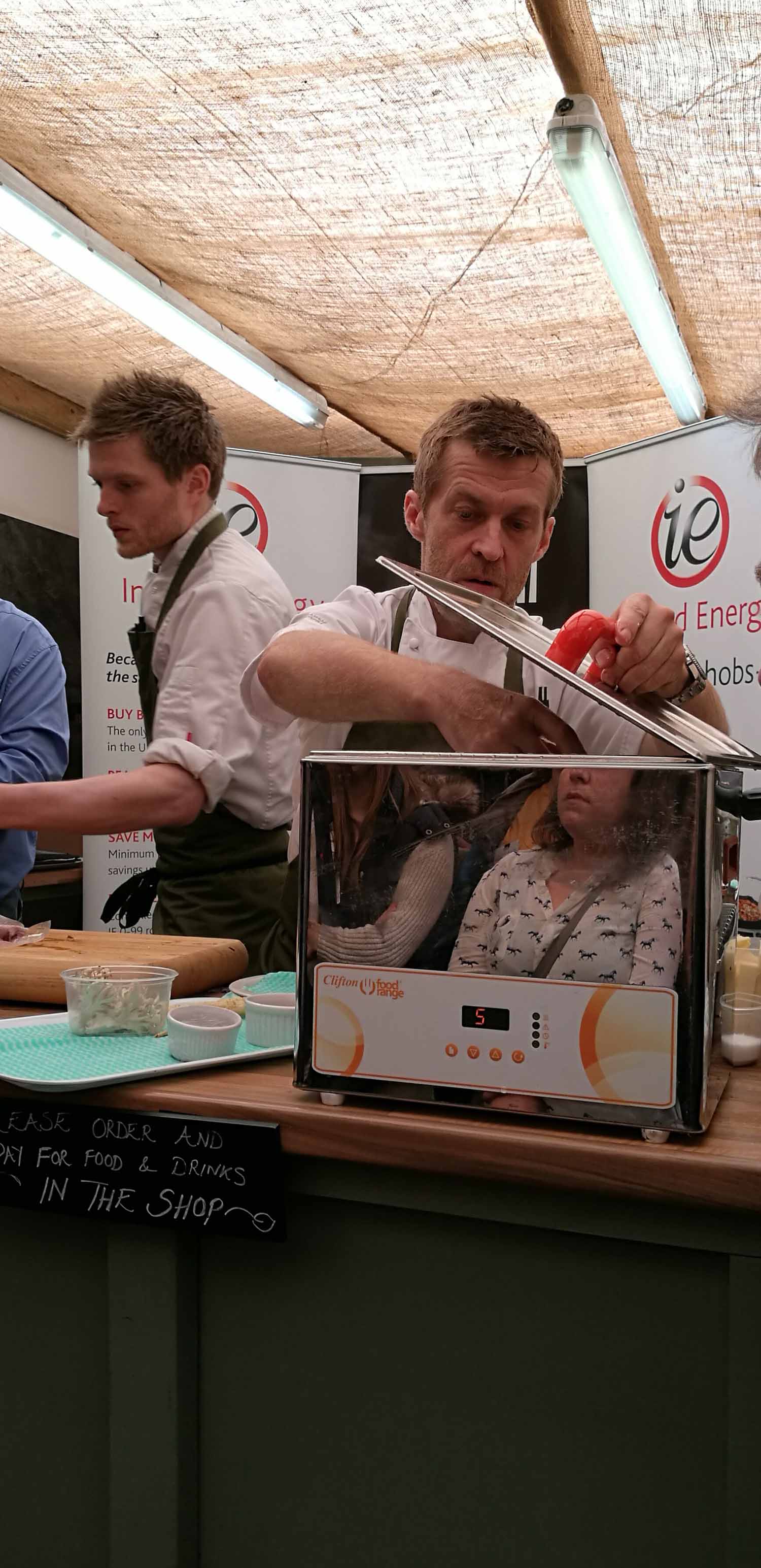 Michelin starred chef Michael Wignall, from Gidleigh Park, showcased a game dish of hare cannelloni of kohlrabi, best end and loin, baked dark chocolate, Maitake mushrooms with parsnips and a hint of curry spice. The inspiring chef used the Clifton water bath to cook the hare sous vide.

Following Michael's demo, Nic Banner from Induced Energy came onto the stage to showcase a mushroom tagliatelle with smoked sous vide partridge. He began by demonstrating how two British products namely the Induced Energy system and Clifton Food Range sous vide bath go hand in hand to create a finished dish.

Whilst the smoked partridge was cooking, Nic created a fresh tagliatelle dish of onions, mushrooms, peppers, mushroom stock, broccoli and fresh tagliatelle, he then added fresh double cream to the dish to give it a creamier texture. He cooked this using the Induced Energy induction hob, showing how versatile the products are.

Once the partridge was cooked in the water bath, Nic pan fried it to sear the skin. He then sliced it up and added to the top of the pasta. The smoked partridge tagliatelle was enjoyed by all and demonstrated how quick and easy it is to create a tasty dish using both the water bath and induction.