Like A Kid In A Sweet Shop
At Clifton we have a wide range of small, medium and large stainless steel tweezers and tongs, which are all the perfect size to fit into the sleeve of a chef jacket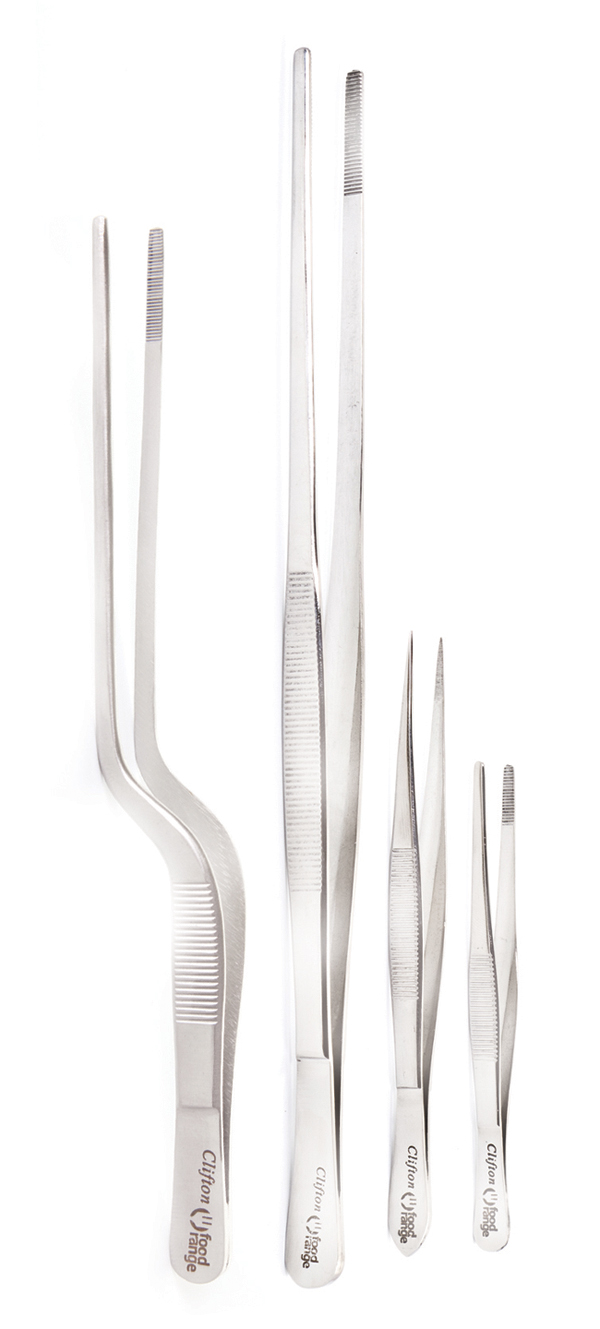 These accessories are fast becoming an indispensable piece of equipment in most acclaimed kitchens around the world.

Our micro tweezers are available in either a fine or a rounded tip and in two sizes 130mm and 160mm. They're useful in plating up dishes before service and are sharp enough to use for intricate plating of micro herbs. The micro tweezers are also used in the pastry section where chefs are able to handle tempered chocolate and sugar craft without touching the produce.

Our 300mm tweezer tong with a rounded tip is a useful tool and is used in kitchens to remove vac-packing bags out of the water bath. They are also used to aid the chef when they're cooking or searing in a hot pan. The length of the tong allows the chef to be an arms length away and still have full control.

The sushi tweezers are one of our most popular ranges of tweezers. They are comfortable to hold due to their shape, making it easy for chefs to get closer to the dish when plating up, especially when using delicate leaves and greens such as pea shoots. Sushi tweezers come in two sizes 140mm and 200mm.