New Website For Seashield Marine Protection Systems
Winn & Coales International are pleased to announce the launch of a newly redesigned website for their SeaShield marine protection systems, which can now be found at http://www.seashield.com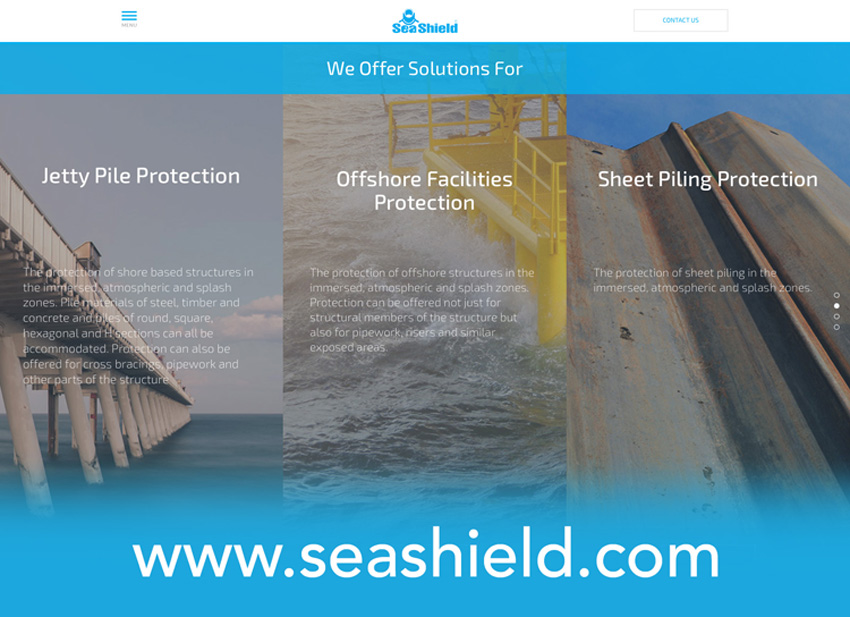 The new website features a modern, streamlined design that showcases the solutions available to customers, details for each of the product systems available and real world case studies highlighting SeaShield's protective capabilities.

A comprehensive questionnaire allows enquirers to outline their own unique requirements in order to receive tailored advice or make contact with more general enquiries, all of which are available in an easily navigable mobile optimised format.

SeaShield systems provide protection to structures that are vulnerable to corrosion in marine environments. Offering long-term corrosion prevention to jetty piles, offshore structures and sheet piles, multiple grades of defense can be employed to achieve cost effective protection irrespective of section structure design.

Winn & Coales International and SeaShield invite you to take a look at their exciting new web site and discover their marine protection systems with over 40 years proven track record of durability and success.