McKenna Applauds Another Long Service Award
McKenna Precision Castings would like to thank and acknowledge Sarah Bullock for 10 years of service to the company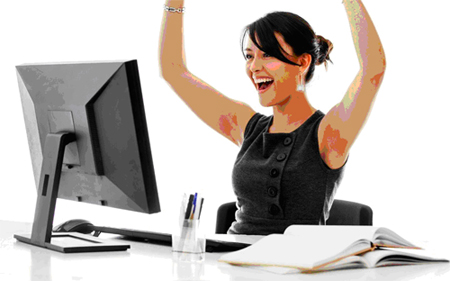 It is common at McKenna to see employees achieve the long service award for 10 years of service or more.

The latest recipient of the award, Sarah Bullock, having started at McKennas in 2005 straight from college, initially showed a lot of promise and with diligence and dedication grew into the various positions including her current role as an Engineering Administrator reporting to the Engineering Manager.

'The high standard of her work and an ever present smile is what makes Sarah a joy to work with and an asset to the company' said Don McKenna the MD upon presenting her with the award. Sarah joins a long list of '10 year plus' employees and commented 'there is reason why people stay at McKennas for so long, it's the culture, the dynamic roles and most of all I feel part of a results driven team'.

The HR department is delighted that another person has reached this mile stone, as were the rest of the McKenna Staff who all expressed their congratulations with a cheer at the presentation.