Half A Decade Of Service Celebrated
The Production Manager at McKenna Precision Castings congratulated Philip Ginda for 'An impressive 5 Years' at his Long Service Award ceremony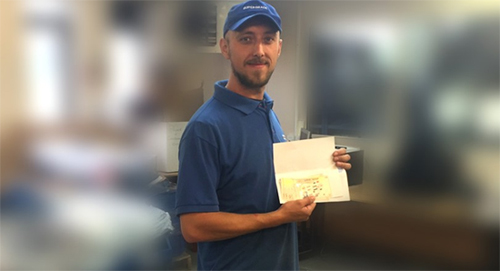 From the start Philip displayed an aptitude and strong work ethic that enabled him to progress very quickly from being an Operator to the Subcon Controller.

This 'Supergrade' operator ensured that Subcon management was a more efficient process for McKenna's and for the subcontractors who also welcomed his appointment to that role.

Within 5 years Philip has gained experience in all shop floor departments and has certificates in Steel and Aluminium Welding and FPI. Philip said he was very happy at MPC and was looking forward to his next 5 years service.