Sidhil Demonstrates Expanded Solutions For The Acute Market At Medica
Underlining growing sales into the acute market across the globe, Sidhil will exhibit an expanded portfolio of products at this year's Medica event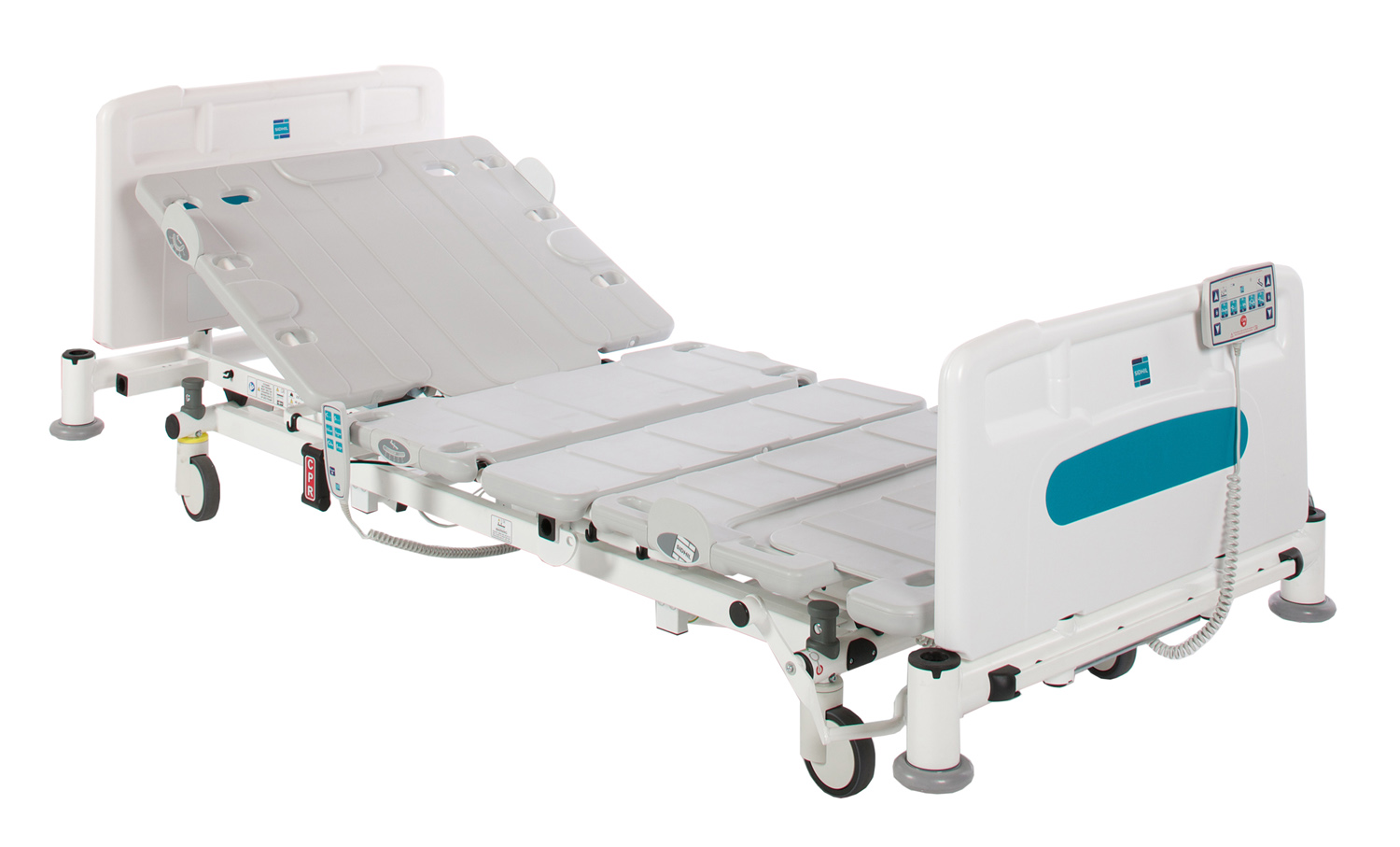 The product range will feature both adult and paediatric solutions. Designed around safety, performance and innovation, Sidhil solutions are now sold and supported by distributors on every continent.

Sidhil's Innov8 iQ ward bed, designed to provide total flexibility in terms of bed specification for applications from utility ward beds through to high dependency environments, will be on show for the first time at a major exhibition featuring an X-ray translucent backrest. Fully adjustable to fit all universal cassette sizes, this new iQ variant includes an integral bed end ruled measure to help position patients correctly for X-ray/C-arm procedures.

The company will also be showcasing the ever-popular Innov8 Low ward bed, which features a minimum platform height of just 218mm – one of the lowest available on the market today. Developed specifically to ensure safe ingress and egress, the Innov8 Low continues to play a major role in falls prevention strategies in the acute environment.

With the focus this year on pressure area care, surfaces also feature on the stand. Artemis, Sidhil's flagship fully automatic dynamic therapy mattress, provides high end functions to support acute care needs in hospitals, care homes and the community. This mattress offers a choice of therapies including alternating, pulsation and constant low pressure for underweight/paediatric patients.

Accommodating Very High Risk patients up to and including Grade IV pressure ulcers, Artemis is truly dynamic, incorporating automatic and intuitive pressure adjustment, with internal pressures determined by the individual patient's weight. Constant monitoring enables pressures to change automatically to accommodate the changing movement and positioning of the patient.

Static mattresses also play an important role in pressure ulcer reduction worldwide. Sidhil's Acclaim Profiler is produced using castellated foam which contours individually to provide optimum patient comfort, with the U foam construction also offering added stability to support patient transfers. The Acclaim Profiler is now available with an x-ray translucent cover.

Sidhil will be demonstrating an exciting new development in pressure area care. The M.A.P. (Monitor, Alert, Protect) system is a ground breaking development in the fight against pressure ulcers. M.A.P is a continuous bedside pressure monitoring system, providing accurate information which enables nursing staff to distinguish between high and low pressures and helping them to assess the effectiveness of their interventions in terms of moving and turning patients.

Experience in use shows that changes in bed angles and micro movements can reduce pressures dramatically and prove particularly effective for patients where full body repositioning or even turning may be restricted; M.A.P. is proving a particularly effective tool in the fight against pressure ulcers.

Space is at a premium in most hospital wards. Sidhil's latest range of Clarus bedside cabinets and overbed tables represent a totally new departure from traditional design, integrating the two functions seamlessly to deliver safe and practical solutions. The unique design of the base enables the entire table mechanism to fold away alongside the cabinet when not in use, resulting in an ergonomic and streamlined design with no protrusions, saving space and reducing trip hazards for the modern healthcare environment.

Paediatric solutions feature on the stand too. Sidhil will be showcasing the Inspiration Cot, now the accepted industry standard for paediatric cots and the only one still produced in volume entirely in the UK. The company will also be introducing its brand new height adjustable Lullaby crib, featuring a specially designed central column which enables the crib to be positioned very close to any hospital bed, accommodating newborn babies in comfort in close proximity to their mothers.