ECOBAT Is Strength Behind BLM Market Leading Position
In 2017 BLM British Lead will celebrate its 85th birthday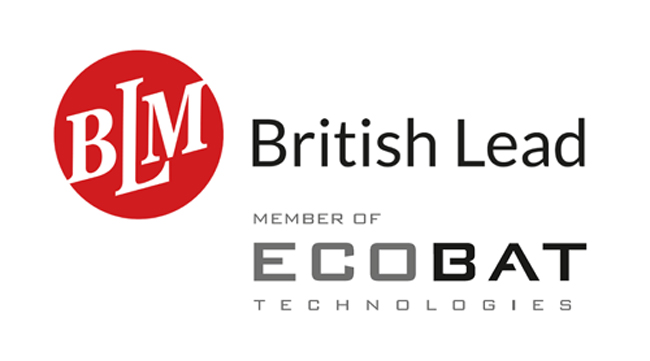 The company has seen many significant changes within the industry, with legislation and within its own organisation during its time but none have been greater than its acquisition by ECOBAT Technologies in 1994.

ECOBAT Technologies are the world's largest producer and recycler of Lead, operating from 29 plants in 8 countries over 4 continents and employing over 3,500 people. The combined group recycles and processes in excess of one million tonnes of lead every year, primarily through recycling spent lead acid batteries.

The company is completely unique from any other global battery recycling business, providing closed loop recycling for lead acid batteries through its various brands. These specialise in the collection, transport, storage and recycling of spent batteries through to the production of lead alloys and the distribution of new lead acid batteries.

In addition, key by-products are supplied to a range of industries, produced as a result of its recycling processes in the form of high quality polypropylene, gypsum, sulphuric acid, sodium sulphate and other precious metals including gold and silver. Almost nothing goes to waste.

The Group utilises best available technology at all its sites worldwide, which share information and best practise to ensure all brands develop standards of quality, efficiency and productivity in tandem. This ensures that the critical environmental and health & safety management elements of our operations remain consistently high and always ahead of all applicable legal requirements.

Having the strength of ECOBAT at its core has without doubt got BLM to where it is now; at the forefront of British Standard Rolled Lead Sheet production and the UK's largest recycler of soft Lead scrap. While BLM is largely self-sufficient in terms of its raw material sources, customers can rest assured that being part of ECOBAT guarantees continued supply from a globally recognised group, where advances in technology and innovation are at the forefront of everything it does.

So when it comes to recycling Lead, no other business has more experience or expertise than ECOBAT.

About BLM British Lead

BLM British Lead are the UK's leading manufacturer of Rolled Lead Sheet, a subsidary of ECOBAT Technologies – the world's largest producer and recycler of lead with production facilities across Europe, USA and South Africa. With more than 80 years of experience in Lead Sheet manufacturing, BLM British Lead have the capacity to produce 60,000 tonnes of Lead per annum. All Rolled Lead Sheet produced meets the strict tolerances of British Standard BS EN 12588 using 100% recycled raw material.