Exclusive For Gissing With New Borger Pumps Deal
Slurry handling equipment specialist Gissing FE (Farm Equipment) have become the exclusive distributors of Borger's proven range of pumps, macerators and separators for the UK agricultural market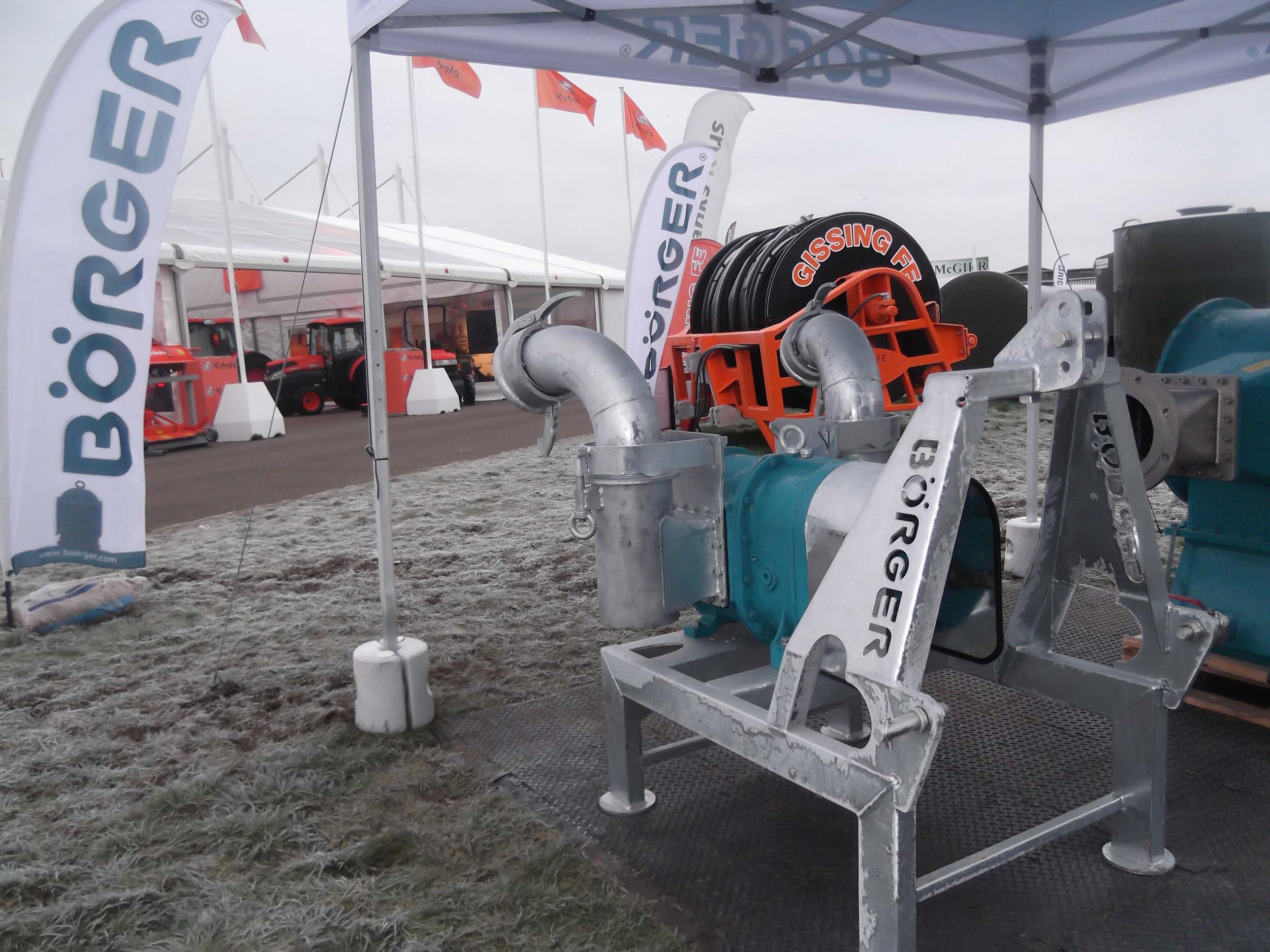 The fourth generation family business, who supply super tankers, surface applicators and hose handling systems, will now develop new opportunities for Borger's products, which are particularly suited to agricultural applications.

Jason Gissing, Director at Gissing FE, commented: "This new partnership with Borger is a very good fit. They make great products and like us, as a dedicated family business, firmly believe in top quality engineering and helping customers by delivering long lasting solutions".

David Brown, Managing Director of Borger UK, added: "Gissing FE are good, trusted people to work with, whose outstanding knowledge and experience of the agricultural market gave us every reason to join forces. We look forward to seeing the benefits that can be gained by the combined efforts of two very forward-thinking, innovative companies".

One of the factors in Gissing FE's decision to bring Borger's equipment to the agricultural sector is the beneficial Maintenance-In-Place feature, which allows quick and easy replacement of all fluid wetted parts without the removal of pipes, drives or other components. Maintenance can be carried out with just basic tools, making a big reduction in downtime.

Gissing FE, founded in 1938 by George Edward Gissing, is now spearheaded by Mark, Jason and Wayne Gissing from the company's headquarters in North Lincolnshire.