Brushed Nickel Trends In UK Market Place
The company behind innovative and traditional brassware designs, Francis Pegler, has launched a range of brushed nickel taps to satisfy consumer demand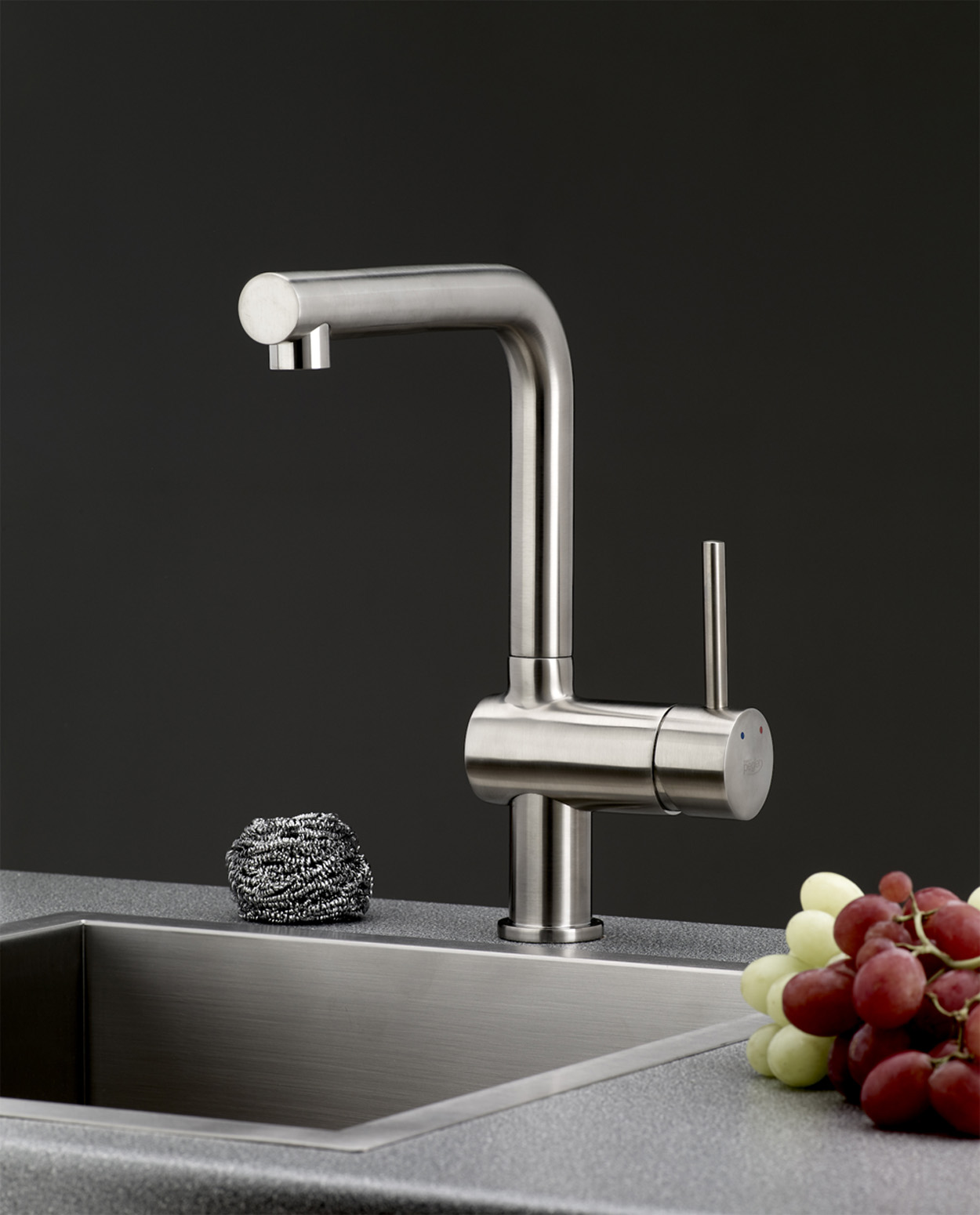 Pegler Adorn Brushed Nickel Kitchen Taps"Trends change all the time and right now more and more consumers are wanting to step away from the high shine that chrome offers and prefer a more muted style which perfectly complements cookware and kitchen appliances often found in brushed textures," said Mike Johnson, washroom market manager for Pegler Yorkshire.

Successful kitchen designs encompass a range of finishes and textures to provide a harmonious space. And with the plethora of taps on the market manufacturers such as Francis Pegler are listening to consumers, taking note of trends and developing a range of finishes to support demand.

The new brushed nickel range from Francis Pegler embodies the most popular designs in the portfolio including the Adorn, Strata, Rune and Chef. Varying in shape and style these taps provide elegant fashion through to contemporary chic designs.

The Adorn for example, is a symphony of circles, cylinders and curves that encompass a wide diameter spout with a distinct pencil like single lever control. In contrast the Chef is classified as the 'professional'. A rugged versatile mixer tap boasting a sturdy spring assisted flexible spray hose. Its elongated arc makes sure this is an imposing yet stylish addition to kitchens with larger sinks or where the tap is a centre piece.

Mike continued: "A tap can be the centre piece of a kitchen and is therefore integral in complementing the finished look. Our new range of brushed nickel taps are designed to offer more choice to consumers and help them achieve a more coordinated look through complementing accessories or alternatively, stand out as a focal point!"

The complete Francis Pegler kitchen portfolio boasts 60 styles all of which benefit from being manufactured to the highest European standards and come with a minimum five year guarantee.