British Ambassador To Bulgaria Hosting Exporting Is GREAT Event
Participation for British Exporters is free of charge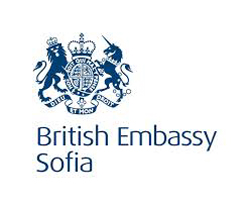 The British Ambassador to Bulgaria will host an Exporting is GREAT event with a special focus on Food and Drink, Well-being, Perfumery, Cosmetics and Luxury Goods; Baby and Childcare Products and other fast moving Consumer Goods on 20 September 2016, in Sofia.

The event will be attended by local producers, distributors and importers interested in entering into a partnership with British companies.

The British Ambassador would like to offer Exporters interested in the Bulgarian market the opportunity to showcase and promote new products and brands. Companies are welcome to send sample products and promotional materials which could be displayed on their behalf. Participation is free of charge.

Following the event, the UKTI commercial team will provide a list of local contacts with whom to follow up directly.

Please contact Anatoliy direct for full details.