Morris Machinery Wins Big Overseas Order Post Brexit
Midlands business Morris Site Machinery is flying the flag for Britain overseas having secured over £3.5 million worth of international orders for its site machinery business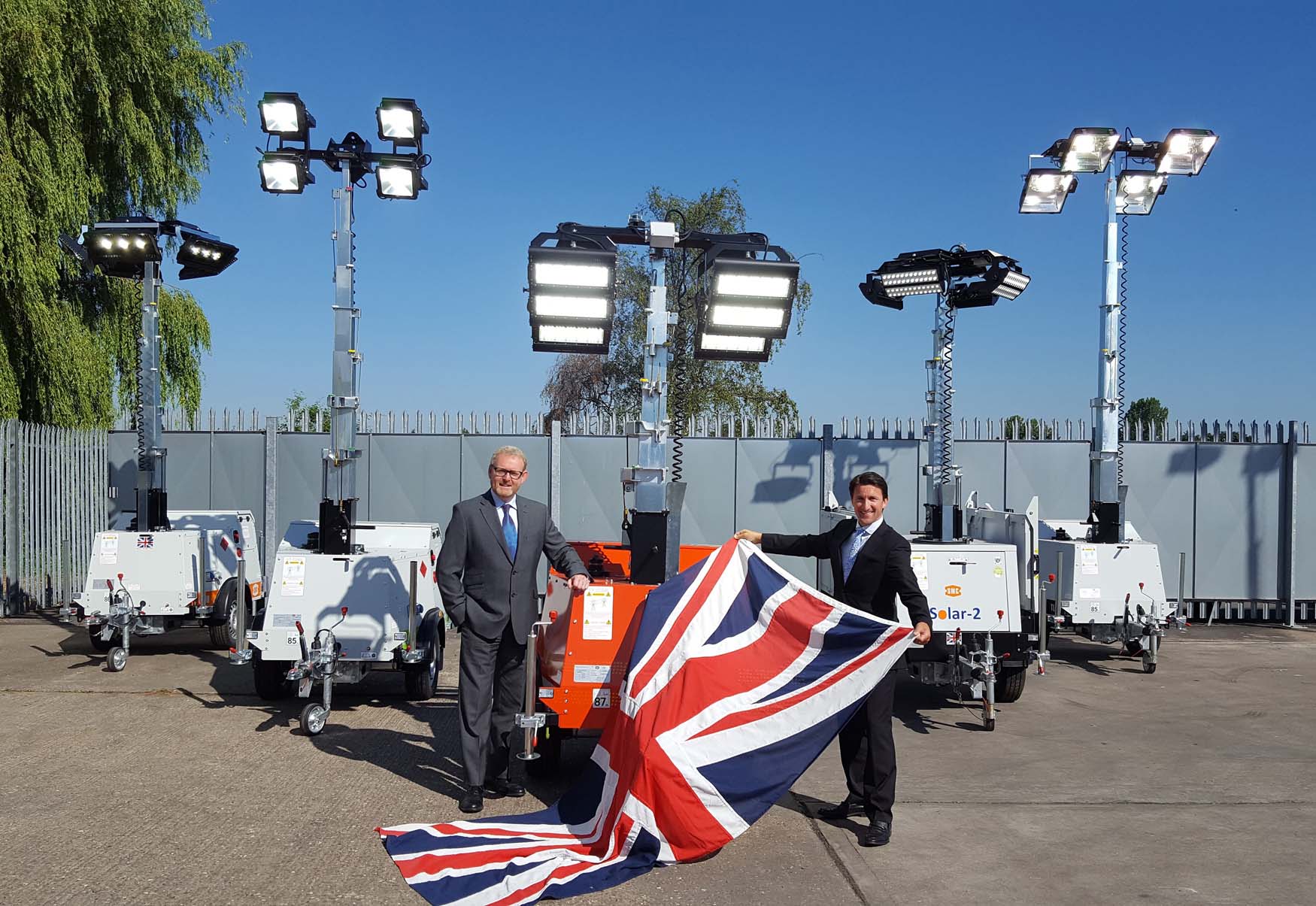 After a year's worth of new product development and strategic planning, these orders will see Wolverhampton based Morris Site Machinery supply Australia's largest equipment hire company, new customers in Dubai to support projects in the lead up to Expo 2020, along with new orders from Russia.

Chris Morris, Chief Executive of Morris Site Machinery said: "These are significant orders and contract wins for us, testament to the quality and reputation of robust British manufacturing in the global marketplace.
"It shows faith in the quality of our products, and importantly in the strong partnerships we have developed with our partner over in Australia, Allight Sykes."

Working with Allight Sykes, Morris Site Machinery will provide 300 SMC TL90 LED ELV lighting towers, throughout 2016 and into 2017, to Coates Hire in Sydney, Melbourne and Brisbane. The efficient, extra low voltage equipment is exclusively designed to meet the increasingly stringent health and safety requirements Down Under and suit a range of temperatures and terrains.
Paul Thompson, CEO of Allight Sykes, said: "This significant contract win is a great result for our partnership with Morris Site Machinery. Our customers expect robust, safe and economical solutions."

The SMC TL-90 LED ELV is one of the most efficient extra low voltage lighting towers on the market. Compact and easy to transport, it is super silent and offers up to 165 hours of uninterrupted operation.

Its four 300W powerful DC LED lamp heads give directional, clear and crisp light with a spread of up to 100 metres. It also has advanced safety features including automatic mast descent when the handbrake is released, central lifting eye and accessible lashing down points for ease of loading at ground level.

Over 50 TL90 LED lighting towers will also be delivered into Dubai after securing an order from a new customer. The TL90 LED towers have been chosen for use on various construction projects in the lead up to Expo 2020 and the products have been specifically adapted to improve heat reflection and ensure operation in high temperatures.

Through its global partner network, Morris Site Machinery gained further orders to supply lighting towers into Russia through its Sales & Service partner Tokyo Boeki.

Morris Site Machinery is part of Shrewsbury based Morris & Company, a fifth generation family business group employing 700 staff across its three dynamic trading companies, one of which is Morris Site Machinery. With four depots and service hubs across the UK Morris Site Machinery has built a robust reputation for quality supplying the hire, rail, petrochem and construction sectors with its market leading brands SMC, Hilta, Denyo and ArcGen.