Kee Safety Showcases Fall Protection Product Range At Occupational Safety And Health Asia
Kee Safety, a leading fall protection specialist, will be exhibiting at Occupational Safety and Health Asia for the first time this year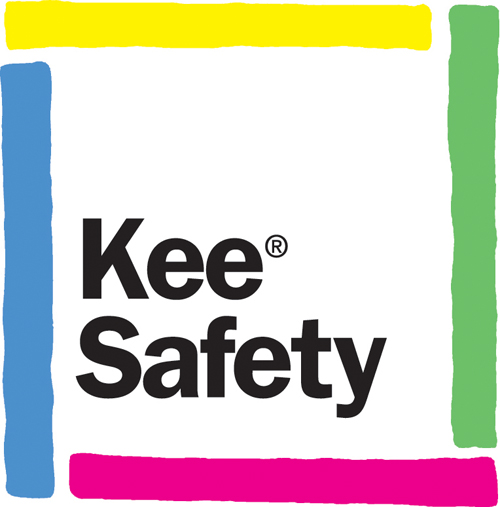 Trading for over 80 years', Kee Safety boasts an impressive fall protection product range, and will be showcasing these systems on stand B12.

OS+H Asia 2016 is the 10th edition of The Occupational Safety + Health Exhibition for Asia. Running from 24th – 26th August 2016, OS+H is Asia's leading and most dynamic exhibition for those involved in workplace safety and health.

Kee Safety has been trading in the Asia Pacific region since the 1980's, providing safety solutions to the aviation, power, oil and gas, commercial and government sectors. In February 2014 Kee Safety opened its regional office in Singapore. With a local office and warehouse, Kee Safety Singapore Pte Ltd is able to provide architects, engineers, health and safety officers and facilities managers with full access to its safety systems product range, design services and short delivery lead times.

Kee Safety will be exhibiting a range of its products during the show including both collective and personal fall protection systems. The highly experienced team will be available on the Kee Safety stand to discuss its products and services in more detail.

KeeGuard®
Visitors to stand B12 will be able to view a range of KeeGuard® roof edge protection products. KeeGuard® Standard is a modular free standing rooftop guardrail system which does not penetrate the roof membrane. The system is available for different roof types, either for use where a restraining wall such as a parapet is in place or where the rooftop is completely open around the perimeter. KeeGuard® Topfix is a guardrail solution for standing seam and metal profile roofs. An 'off the shelf' product, KeeGuard® Topfix incorporates a base plate, pre-assembled uprights and open cup fittings for quick and easy assembly. KeeGuard® Premium features unique base weights that eliminate the need for off-set counterweights. It is suitable for both temporary and permanent applications on roofs of up to 10 degree pitch.

KeeLine®
KeeLine® is a wire-based horizontal lifeline system that has been designed as a flexible, cost-effective and continuous fall protection solution. Fit for use in areas where guardrails are not suitable, the system allows contractors to safely work on the roof to carry out repairs, maintenance or inspection works. Installed as a permanent lifeline system, it offers uninterrupted access for multiple users across the whole roof, allowing them to freely move around the roof surface.

Kee Walk®
Also on stand B12 will be Kee Walk®, a permanent roof top walkway solution for use on composite, trapezoidal metal profiles and standing seam roofs. As an off-the-shelf, modular system which can be easily adapted to a wide range of different roof, pitches and configurations, Kee Walk® is easy to install and cost-effective on either flat, barrel or sloping surfaces. Providing a level, anti-slip walking surface, Kee Walk® modules can be easily connected together to form a clear demarcation route. This ensures that the roof is protected from unnecessary damage with the pedestrian weight uniformly loaded across the surface of the walkway.

Bespoke Access Platform with Kee Gate
An example of bespoke access platforms, which are designed to provide safe access to areas where off the shelf fabricated platforms or other systems like ladders are not suitable, will also be on display. Contractors can combine these platforms with a self-closing gate to provide optimum safety. Kee Gate safety gates are spring loaded so can automatically close behind the user, providing an added level of security and overcoming the potential for human error. This type of system is the preferred solution to chains, bars or sliding tubes, as these traditional forms of protection can lead to a hazardous void when used incorrectly.

Visit Kee Safety Singapore on Stand B12 and drop off your business card for your chance to win a Personal Protection Equipment (PPE) pack which includes a body harness, lanyards and rope grabs.