Fullwood Launches Top Specification Water Heater Range
A new range of high specification water heaters from Fullwood offers industry leading standards of on-farm water heating efficiency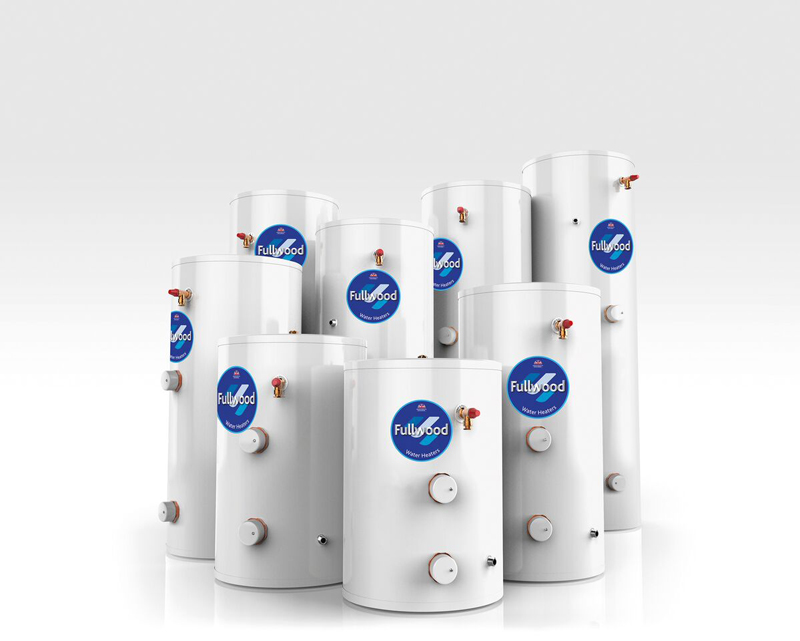 Fullwood has launched a range of seven unvented water heaters which have been specifically designed to enable thorough, consistent and energy efficient washing of on-farm milking plants, bulk storage tanks and silos.

The UK-manufactured heaters are available in sizes ranging from 90 to 560 litres and feature a high quality Duplex stainless steel heating cylinder housed within a pre-coated Zintec stainless steel case.

On all models, the hot water cylinder is insulated with a 50mm layer of 100% HCFC and CFC- free foam and are supplied with all the necessary fixtures and fittings for easy installation.

The 90, 120, 180 and 250 litre heater units are fitted with a single 3kW titanium immersion heating element (titanium provides improved protection against hard water and scale build-up), while the 325, 420 and 560 litre models are fitted with twin 3kW titanium elements. All seven models are supplied with a 75oC thermostat and a temperature and pressure relief safety valve.

The new water heaters have been designed for easy installation and are manufactured to industry-leading standards.