First Year Aero Students From Manchester University Win Merlin Flight Simulation IT FLIES UK 2016
This year's IT FLIES UK Aircraft Design and Handling Competition, held at Swansea University, saw yet another win for The University of Manchester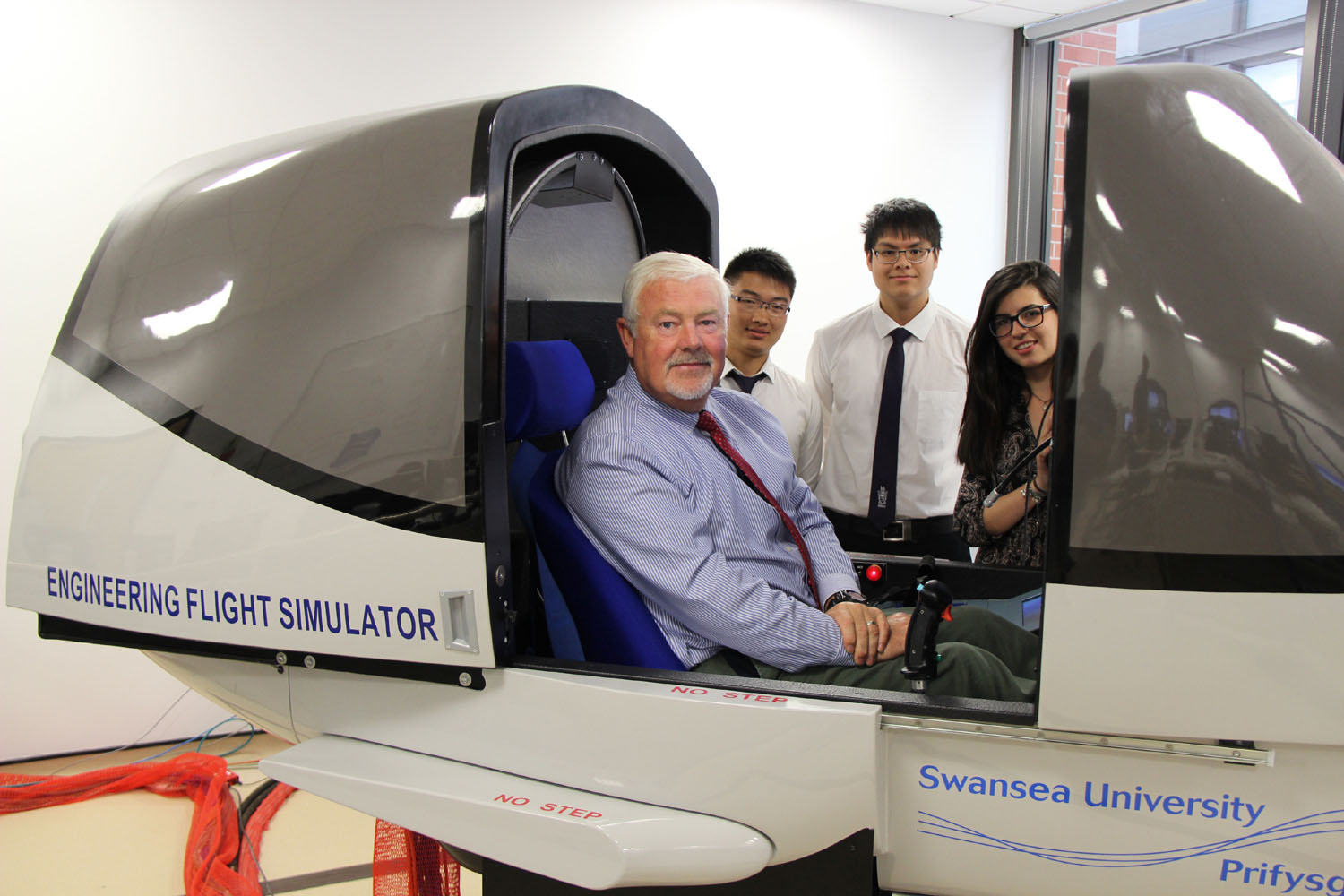 Their team of first year students designed a super blended wing body commercial aircraft. Entries were at full capacity and of very high quality, drawing praise from the two Test Pilot Flying Judges. This was the first time that the UK Competition had been run using the new Diamond Visionics high definition visual scene that Swansea had purchased for their MP521 simulator.

Dave Southwood, Flying Judge, and Fixed Wing Tutor at The Empire Test Pilots School commented 'By having experienced test pilots fly the models in Swansea's Engineering Flight Simulator at the IT FLIES competition, the students can be shown how the flying qualities of an aircraft are assessed for real, and how any deficiencies that are identified result in recommendations for improvements. The debrief given to the students by the test pilot at the end of the flying phase in the simulator gives them the opportunity to continue to refine their model to improve its overall performance, and its fidelity in representation of a real aircraft, thus mimicking a real world 'fly-fix'fly' process. Without the use of an Engineering Flight Simulation the students would graduate with far less of an appreciation of the holistic requirements for development of a new aeroplane.'

The winning Manchester University team said 'IT FLIES UK was a truly engaging experience that challenged our team whilst providing greater insight into the process of developing aircraft models for high fidelity simulation.'

Second place this year went to Sheffield Hallam University with a replica of a Red Bull Racer, and another team from The University of Manchester with a rotary wing design.

Teesside University won Best Presentation Award.