BIP Are One Of Worlds Leading Brands In Amino Moulding Powders
Urea Formaldehyde [UF] materials give a unique combination of moulded properties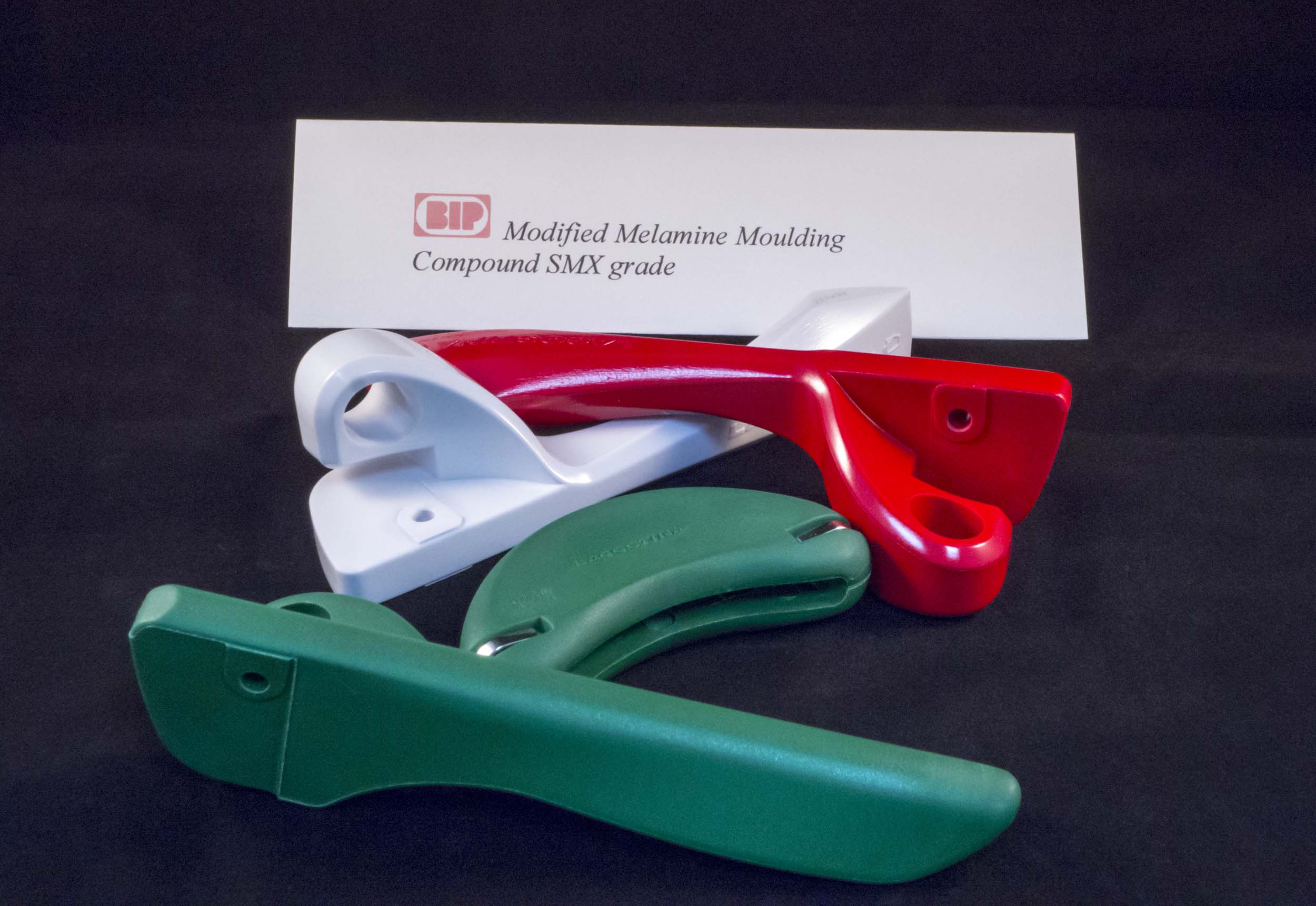 These properties are unmatched by any other plastic moulding material in the same price range, making them ideal for the production of domestic wiring devices [electrical switches and sockets], sanitary ware furniture [toilet seats], closures [high quality bottle caps & jar lids] and tableware / promotional items.

They are available in a virtually unlimited range of colours, have good colour retention, good resistance to weak acids and alkalis, high flame retardance, high rigidity, surface hardness and scratch resistance and permanent anti static properties.

Our Melamine Formaldehyde [MF] materials give mouldings with a superior surface performance to UF materials , which with their excellent stain resistance and low formaldehyde extraction properties make them ideal for food contact applications such as table and kitchenware.

BIP have recently extended their production capabilities with the purchase of a small scale Buss Extruder to produce small batch lots of custom matched colours. This has been a particular success for producers of holloware, where launches of new ranges often require pots and pan handles need to be in striking colours to stimulate market interest.

BIP recognised that other manufacturers minimum quantity policy was a barrier and invested in equipment to produce quantities as little as 100 kgs. The illustration [attached] features products made from BIP's SMX, an injection melamine based grade.