Solid And Split Quick Release Clamping Collars
A new range of solid and split quick release clamping collars has been introduced by WDS Component Parts Ltd, the Leeds based engineering parts and equipment company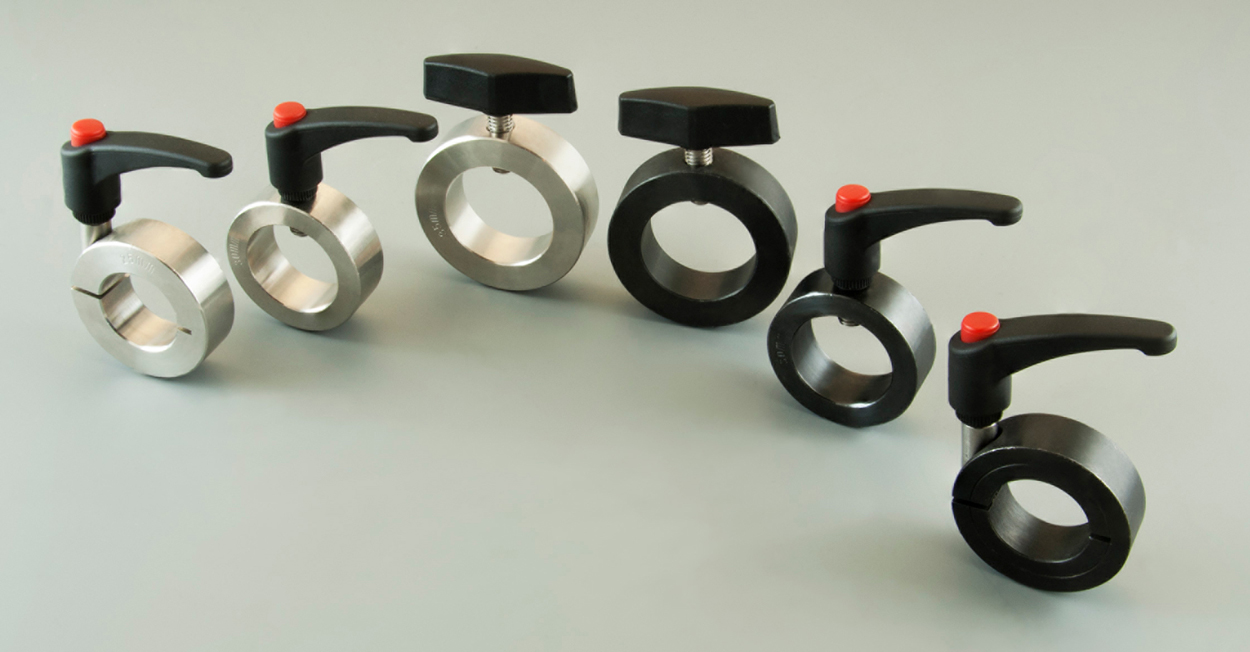 They are designed to position tools and other attachments to shafts and are particularly suited to applications where regular adjustments are required.

The range includes several variants and sizes. One version, the quick release collar with clamping wing screw has a steel collar with a black oxide finish. Its locking screw is stainless steel and its handle is made of engineering plastic with a brass insert. It is available in 11 sizes, to fit shaft diameters from 10mm to 50mm.

A variant of this collar is available in a natural finish stainless steel.
For applications requiring rapid or frequent positioning of the collar, WDS also offers a number of a quick release shaft collars with an indexing clamping lever for securing them. Again, the collar is black oxide finished, the locking screw is stainless and the handle plastic. The same size range is available, 11 sizes from 10mm to 50mm shaft diameter, as is a stainless steel collar version.

Another version of the indexing clamp collars uses a split shaft for easy mounting and positioning. The steel version is available up to 50mm shaft diameter and the stainless steel range goes up to 25mm.

The collars are complemented by a range of set collars, location pins and other positioning parts such as clips, chains and lanyards, as well as WDS's comprehensive range of engineering components. Together these allow WDS to meet the function and performance needs of an almost limitless number of engineering projects.

As with all its products, WDS is committed to quality. The company's senior management is committed to a Total Quality Management approach and maintain and continually develops a quality system which meets the requirements of BS EN ISO 9001: 2008.