CTG Sea Sentry Exhaust Gas Scrubber Water Monitoring System
Chelsea Technologies Group (CTG) are pleased to announce that their Sea Sentry Exhaust Gas Scrubber Water Monitoring System has achieved DNV GL Statement of Compliance for MEPC.259(68)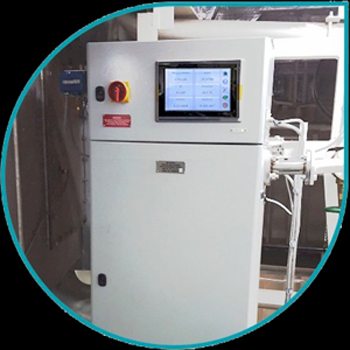 Vigilant testing by DNV GL ensured that Sea Sentry met the requirements for calibration range, drift, accuracy, precision and noise; as well as satisfactorily mitigating for the influence of turbidity, UV absorbance, temperature and salinity.

The effectiveness of Sea Sentry's de-bubbler and the use of the test kit supplied to validate the optical sensors was also demonstrated to meet the requirements of DNV GL.

"We would like to give special thanks to our technical team for the hard work invested in developing such a refined system," said CTG's Maritime Sales Manager, Stephanie Lavelle. "We are extremely pleased to be successfully installing our systems on vessels around the world, so that ship owners can confidently monitor the efficacy of their scrubber systems and ensure they operate within regulations."

Sea Sentry is a turnkey solution which measures PAH, Turbidity, pH and temperature, as required by MEPC.259(68). It has a de-bubbler and corrects for the effects of turbidity, UV absorbance and temperature. A touch screen display provides a flexible user interface and data is relayed to a main control system via an Ethernet connection.

Sea Sentry is ideal for both new ship builds (as in the case of a recent installation on a bulk carrier) and retrofit installations.