Top Flights For Manchester University Students At IT FLIES USA
Aero students from Manchester University, UK swept the board at Merlin Flight Simulation Group's recently held IT FLIES USA Aircraft Design and Handling Competition, at The University of Dayton, Ohio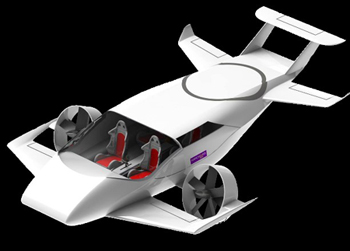 IT FLIES is the only international student competition where top test pilots can fly and assess university students' aircraft designs in an engineering flight simulator.

The test pilots judging the competition were particularly complimentary about the Manchester students, praising their depth of knowledge on their aircraft design projects, and how well the two designs flew.

The two teams from Manchester tied for first place overall, with their forward swept wing aircraft, and a helicopter. The rotary wing design was the first ever in an IT FLIES competition.

The helicopter design team of Cian Hanley, Matthew Hogg, and Mitchel Follett also won the prize for the best Presentation, and the prize for The Most Innovative Design, was sponsored by Diamond Visionics, manufacturers of the newly upgraded superbly detailed visual display on the MP521 engineering flight simulator at Dayton.

Merlin's next competition will be IT FLIES UK at Swansea University on 9 June 2016.