Hospital Aids Export Achievements Recognised At Medilink UK Business Awards
We are thrilled to announce that Hospital Aids were awarded a runner up spot at last night's Medilink UK Business Awards ceremony, held at the Ricoh Arena in Coventry, for export achievement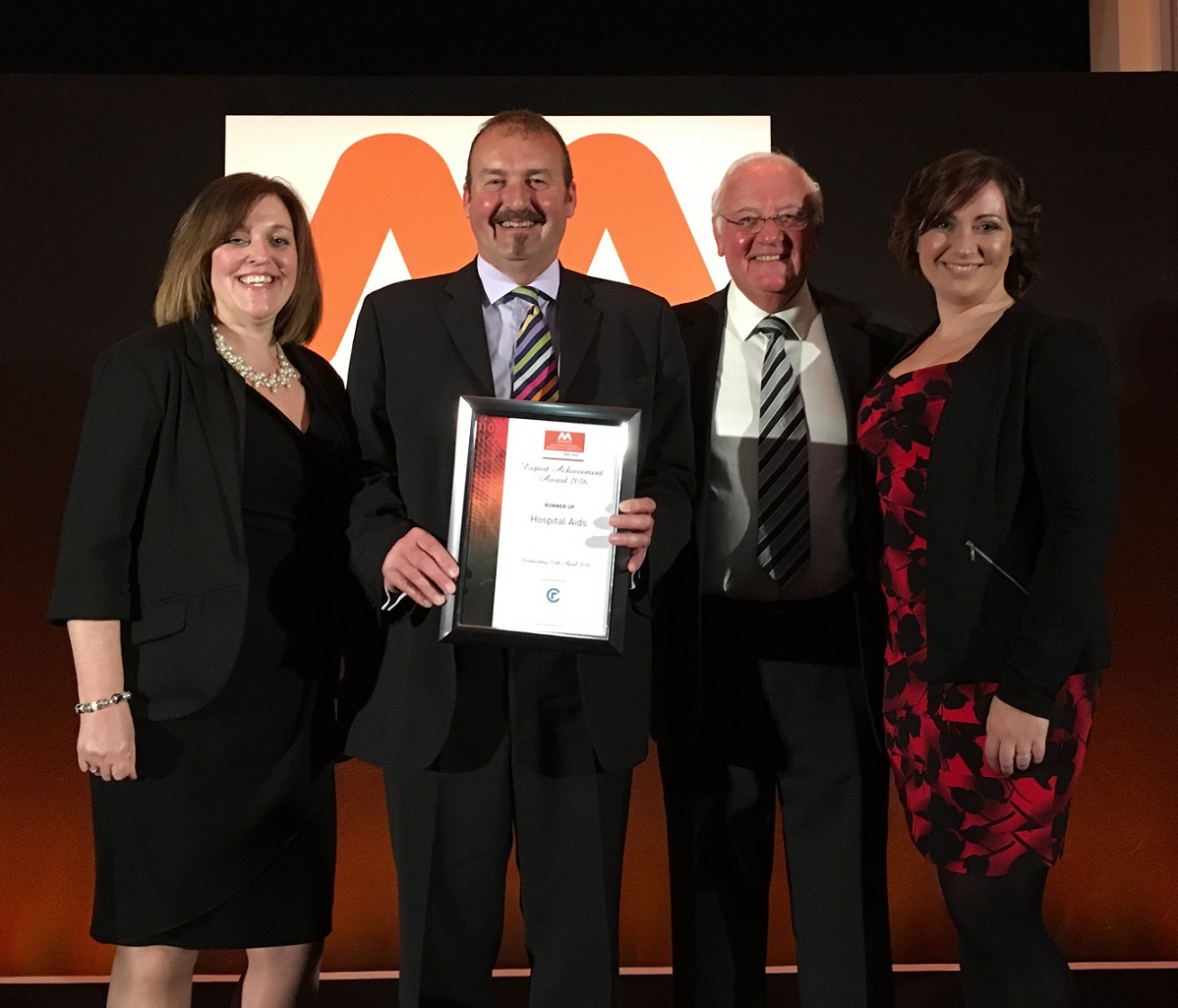 This recognition is testimony to the fantastic hard work put in by the whole team as a unit - particularly over the last two/three years, as the company has gone from strength to strength in various export markets.

International Sales and Marketing Director Steve Clark commented; "On behalf of the board of director I'd like to thank our whole team for their hard work and dedication over the past few years.

With special thanks to our manufacturing team for the timely production of goods and development of new products for specific markets. Also to our sales and marketing teams for the fantastic back up when we started with a blank piece of paper a few years ago now and continued hard work - particularly to Michelle Williams (Marketing Manager), Fiona Garlick (Office Manager) and fellow Director Phil Faulkner.

Also to our distributors from around the globe for their hard work introducing Hospital Aids products into various territories and continued commitment to our brand.

We also give big thanks to Medilink East Midlands, Medilink Yorkshire and Humber and UKTI for their support over the last eight years or so - these organisations all gave us the confidence and support to achieve the excellent export success in the last two years in particular.

Finally we'd like to thank Medilink UK for putting on a fabulous evening and wish to congratulate all the winners, runners up and other nominees from across the counties on their fabulous achievements."

Hospital Aids continues to look for distributors, for their emergency evacuation equipment, in various countries. If interested, please contact steve@hospitalaids.co.uk.