Inciner8 Honoured Twice By Queen
UK incinerator manufacturer, Inciner8, has announced today that they have won two Queen's Enterprise Awards, the UK's highest accolade for business success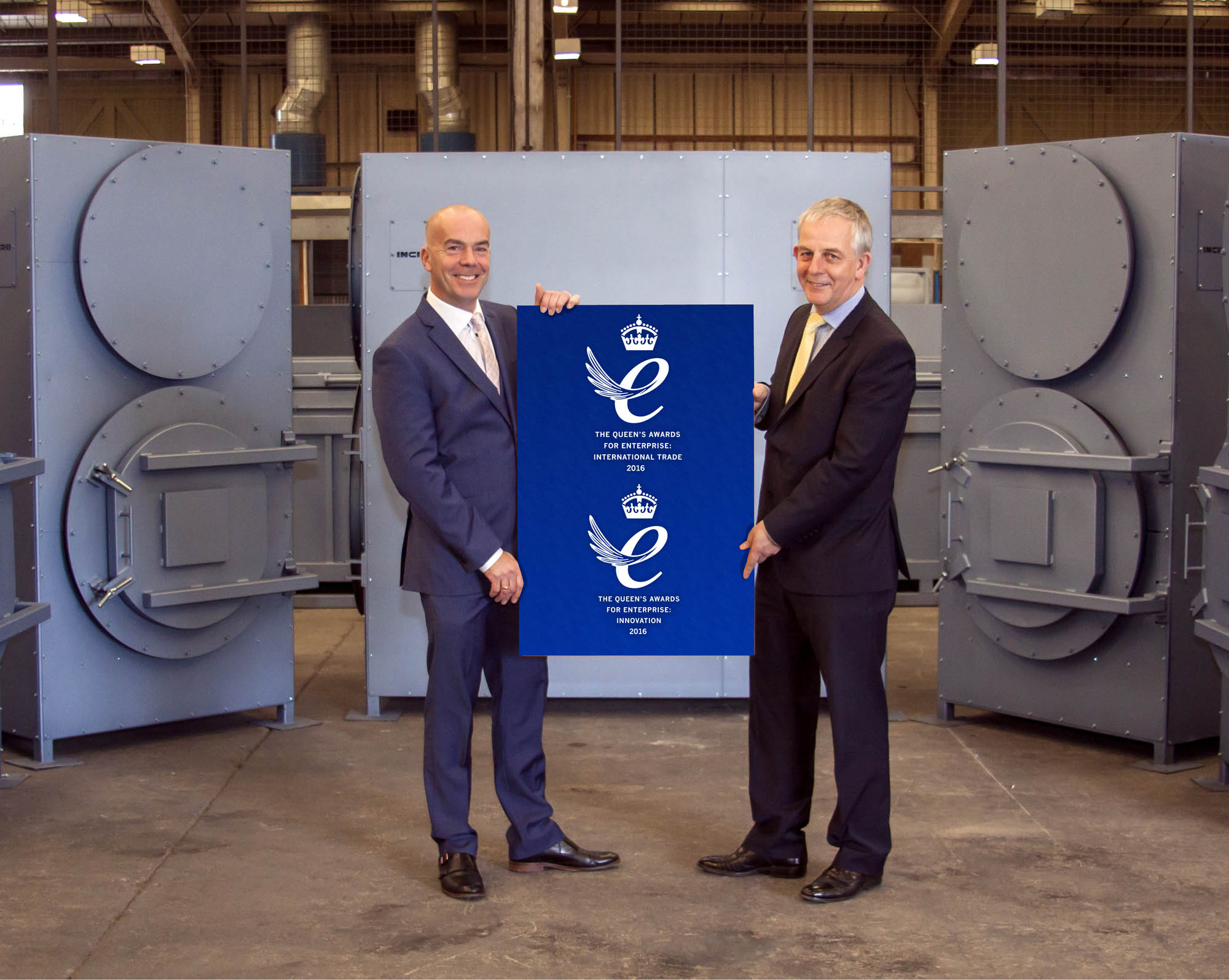 The firm has picked up the 2016 Queen's awards, both for International Trade and Innovation.

Inciner8 was formed just 10 years ago and in that time has grown from a start-up operation to a £5.5m operation, exporting to 172 countries worldwide. Fast becoming the world leader in environmental incineration and waste management solutions, they received the award for International Trade, for their incredible growth and high levels of UK exports.

The second award, for innovation, was in recognition of Inciner8's latest product offering, a container based incinerator, which converts the energy used in waste disposal into hot water and heat. The new incinerator has been used widely in conflict zones and refugee camps, working with partners like the UN.

Vince Ferguson, chairman of Inciner8 said: "This is the second time we've picked up a Queen's Enterprise Award and to win two this year is such a rare honour. We are all delighted here to receive recognition both of our business success and the innovative products we are developing to deal with crises in countries around the world."

Vince added: "We couldn't have achieved this without the dedicated team here at Inciner8, and I'm immensely proud of the staff here and all the work they put in to really develop the firm both in business growth and in creating new products. With their support we have been able to grow Inciner8 from a start-up operation to one of the most respected names in our industry."

Winners of The Queen's Awards will be invited to attend a special reception at Buckingham Palace.