Webtec Launches New Hydraulic Flow Meters And Flow Control Valves
Webtec will be launching two new hydraulic products designed to improve both the efficiency of testing and operation of mobile machines at the Bauma trade show, in Munich, 11-17 April 2016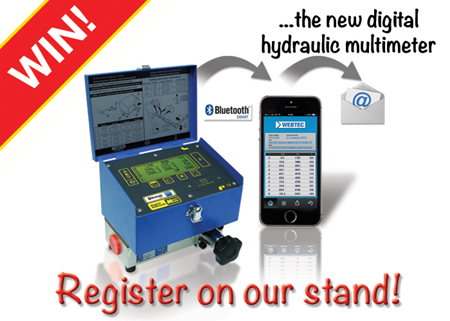 The first is a new range of variable priority three-port flow dividers, ideal for regulating the speed of hydraulic motors while also splitting a single input flow into two, so as to power a second system.

It is designed for high-pressure applications (up to 420 bar) but also boasts much improved energy efficiency, one-third lower than comparable models. The new VFD120 also offers superb pressure compensation, ensuring the priority flow is virtually unaffected by variations in pressure on either of the downstream circuits, unlike many competitive valves.

The second product launching at Bauma is a brand new range of high-pressure gear flow meters, designed for a multitude of applications including lubrication flow monitoring, hydraulic component test stand reference flow measurement and particularly low-flow leakage measurement.

In an industry first, the new GF series is designed specifically for the hydraulic and lubrication market, not the process industry, so all products are designed and calibrated for use on oils, or phosphate-esters or water-glycols and rated up to 420 bar.