Stone Marine Shipcare Launch New Mobile Workshop
Stone Marine Shipcare Ltd has recently developed a mobile workshop for rapid response to propeller repairs worldwide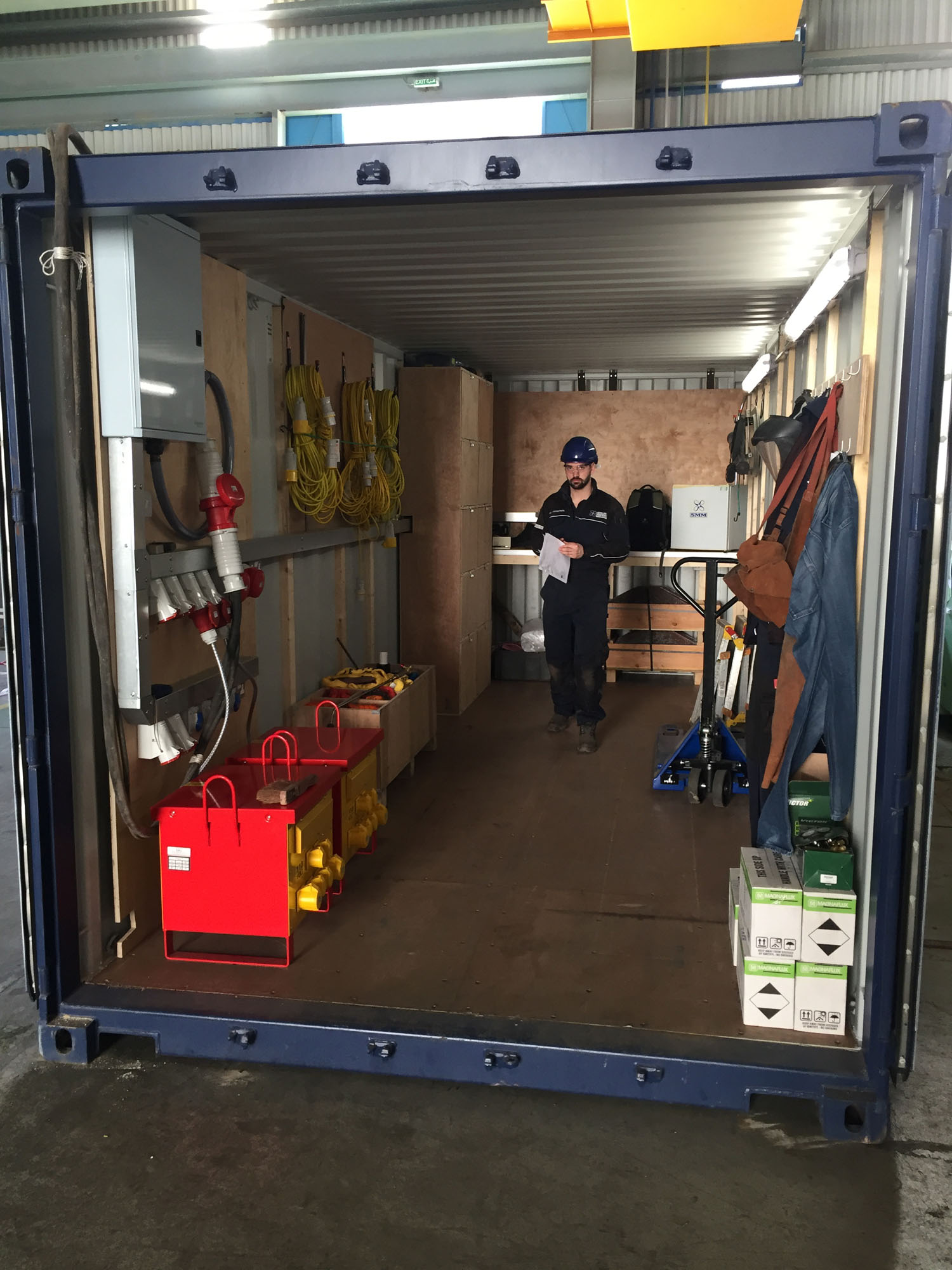 The fully equipped workshop can be deployed at short notice anywhere in Europe by road transport and worldwide by shipping. "The mobile workshop will allow our service team to be totally self-sufficient when attending shipyards that rarely have the necessary equipment required to carry out large propeller repairs", says Mr. Fran Johnson, Stone Marine Shipcares Operations Director.

All equipment including welding machines, post-weld heat treatment, balancing, measuring and 3D scanning are located inside. The mobile workshop has recently been sent on its first assignment, joining up with a four man Shipcare service team to carry out extensive permanent repairs on the propeller of an Oil Product Tanker.

The team had previously attended the vessel, cropping all four propeller blade tips, removing severe bend damage, and restoring propeller balance. This allowed the vessel to remain afloat and resume normal service within 24 hours.
During the cropping operation, the necessary measurements were taken to manufacture new replacement tip sections. The four new tip pieces; two of which weigh in excess of 500Kgs, are in Oman safely located inside the mobile workshop. The new tip sections will be welded into place onsite following Stone Marine Shipcares Class approved repair procedures.

The vessel's dry docking schedule is fourteen days and all propeller repair work is planned to be completed within 10; allowing the vessel to continue without delay.