Instarmac Making Inroads In Algeria
Instarmac, and their Algerian partner, Disalg Sarl, have recently been awarded a €1 million contract for the installation of manhole covers in Algeria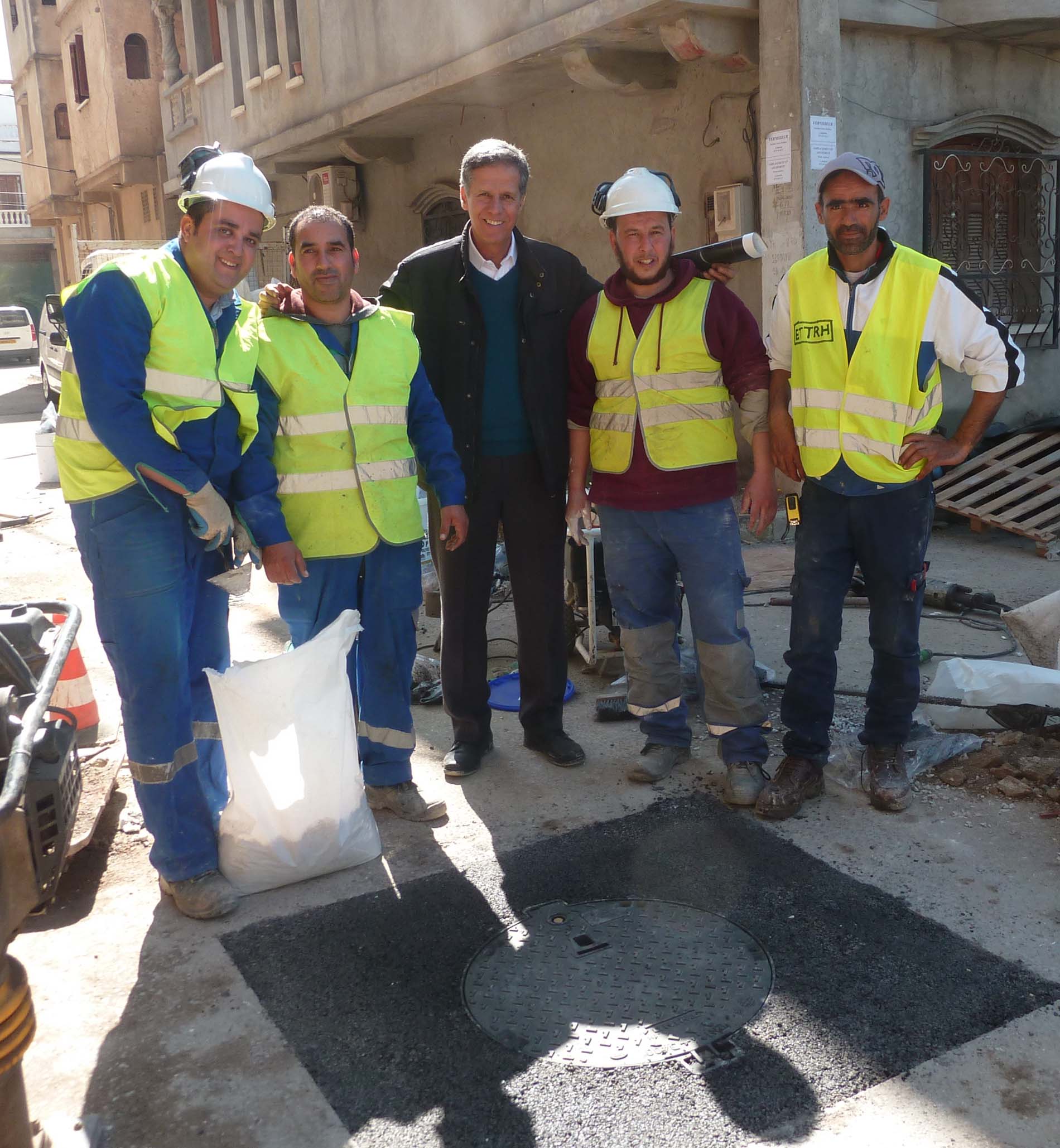 Disalg Sarl are using the world renowned Ultracrete Instant Road Repair® and Ultracrete PY5.

The 5 year contract will see and Ultracrete Instant Road Repair and PY5 supplied to SEOR-Societé de l'eau et de l'assainissement d'Oran, the water company for Algeria's second largest city ,Oran. Both products are manufactured by Instarmac and distributed by Disalg Sarl in Algeria.

This contract will ensure that all manhole installations in Oran, Algeria, will be completed with products that are proven, trusted and fit for purpose. These high specification materials are tested and independently approved to provide a
minimum service life of 2 years - which means no costly repeat visits for the contractors and minimal disruption to motorists and pedestrians.

On winning this contract, Angus Longward, Export Sales Manager for Instarmac, commented: "We are delighted to bring our award-winning ironwork repair solutions to Algeria. "

A flowable polyester resin system, PY5 is ideal for anchoring bolts or bars, the bedding of lights in carriageways, sealing surface cracks, and importantly for this contract, the fixing of manhole covers. It can withstand extreme wear and tear, has superior flexural, compressive and tensile strength gain and what's more, it can be opened to traffic in just 40 minutes - ideal for heavily trafficked areas and minimising traffic disruption.

Providing the surface finish for the manhole installations is Ultracrete Instant Road Repair®. This world renowned cold lay asphalt has been used for more than 30 years, in various climates and weathers around the world, all with impressive results. It can be used in ALL temperatures and weathers and is instantly trafficable making it the perfect repair product for all projects and countries.