The Coral Max Showerhead From Jendee
The Coral Max Showerhead provides instant heat for your shower without the need for a hot water tank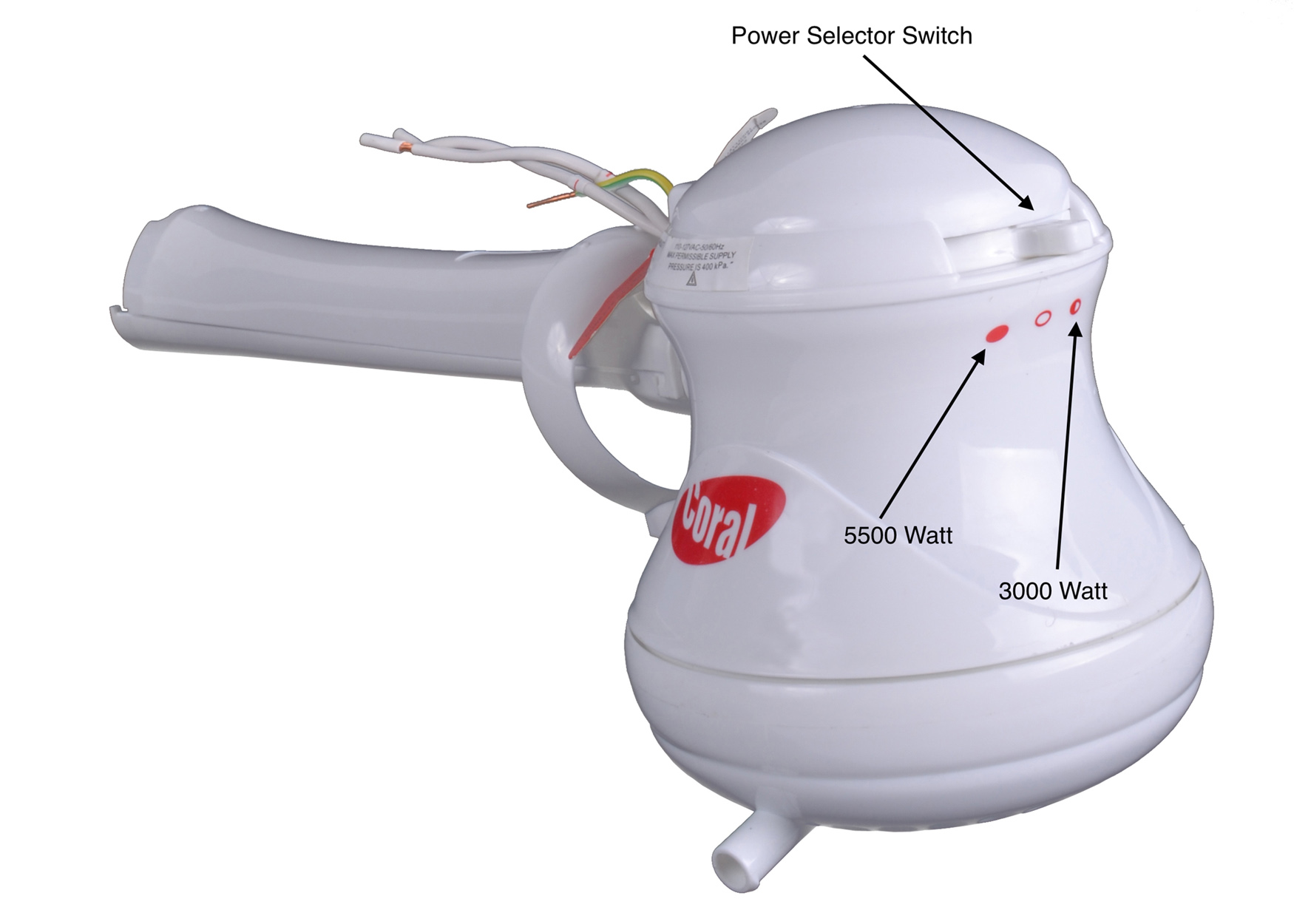 This showerhead has an integral water heater built in and will provide a fully functioning hot shower system at a fraction of the cost of conventional system.

It is a self contained shower system and only uses electricity when operated. It is an "on-demand" system and "tankless" only requiring a single water source. It also operates at low water pressure from 1.5psi to 150psi.

Ideal for space restricted and portable applications including Apartments, Beach Houses, Cabins, Boats and RVs, plus Pool and Camping facilities.

The Coral Max has a unique power selector which will switch between the economy setting of 3000 Watts and the maximum setting of 5500 Watts.

The system is very easy to install and maintain. 110V and 220V versions available. Extension arms and replacement elements also available.