World Renowned Harley Street Medical Area Clinics Unite In The Middle East
World-leading clinics from the renowned Harley Street Medical Area are uniting at Arab Health 2016 - the largest healthcare event in the Middle East - to showcase London's medical excellence.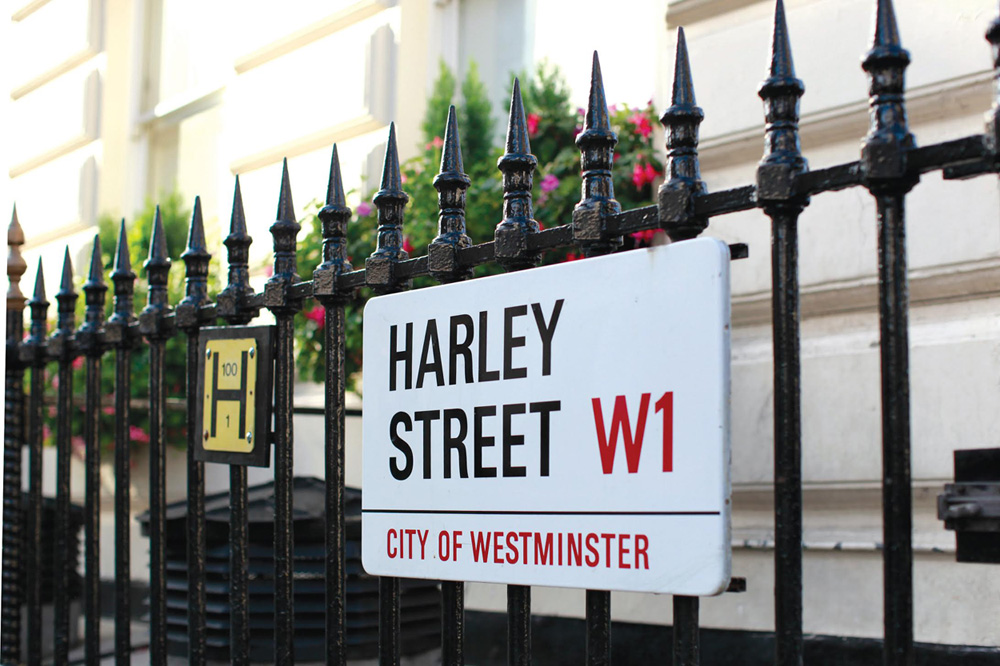 Located in Marylebone in the heart of central London, the Harley Street Medical Area is home to over 2000 practitioners, small clinics and full-scale hospitals, covering just about every medical specialism and related profession.

Under the careful stewardship of the Howard de Walden Estate, the landowner, the Harley Street Medical Area maintains a reputation for offering the very highest standards of medical care and expertise and is notable for the sheer variety and excellence of services on offer in such an attractive and accessible setting. Behind the area's beautiful period façades lives a 21st century medical practice, complete with cutting edge equipment and state of the art facilities.

This is the very first time that competing clinics from the Harley Street Medical Area have joined forces as a collective stand to represent what is the largest concentration of medical excellence in one location, anywhere in the world. Over 16 specialist clinics will be represented at Arab Health and each day, leading experts will present on a wide range of topics from the Harley Street Medical Area stand.

Simon Baynham, Property Director for the Howard de Walden Estates, said: "We are delighted to support this initiative at Arab Health to demonstrate the medical excellence that exists in London. The Middle East is an important market for us as we have many patients from the region who come to London for treatment."

"The exhibition is also the perfect platform to connect with other medical healthcare facilities from the Gulf region and hopefully be part of new initiatives designed to forge stronger healthcare bonds between London, the Middle East and other parts of the world. Please come and visit our stand, attend the presentations and find out more about what the Harley Street Medical Area has to offer."

Arab Health will take place from 25th – 28th January 2016 at the Dubai International Convention & Exhibition Centre. Throughout the show, the Harley Street Medical Area will be located in the UK Pavilion, Zabeel Hall 1, Stand Z1F30.

Exhibiting on the stand will be the following; The London Clinic, Isokinetic, Nuada/ Royal Brompton, London Claremont Clinic, The Harley Street Clinic, The London Orthopaedic Clinic, Harley Street Dental Studio, Optegra, Fortius Clinic, London Musculoskeletal Centre, Moorfields Private, UME Diagnostics, 108 Medical Chambers, Advanced Oncotherapy, Re:Cognition Health. We will also be joined by Sanabilis, the Harley Street Medical Concierge and The Marylebone Hotel who will be presenting their special provision for medical patients visiting the area.