Instarmac to Exhibit at The Big 5 Dubai
The Big 5 will be held at the Dubai World Trade Centre from the 23rd to the 26th November 2015 and Instarmac are delighted to be exhibiting for the first time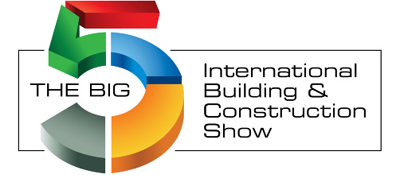 The Big 5 is the global meeting place for the construction industry and with some 80,000 people visiting each year, it is no surprise that this event is number one in the construction calendar.

2,800 exhibitors will attend the 4 day event and will present products in categories such as Outdoor Design & Landscaping, Facilities Management, Safety, Water Management, General Building Materials, Building Interiors and Concrete & Related Products.

Also running throughout the event are 64, free of charge, certified educational seminars and what's more, visitors to the event will be able to watch product demonstrations in the Live Product Demonstration Theatre.

Instarmac will be exhibiting in 'Middle East Concrete' on stand MEC H97 where they will be showcasing their world renowned Instant Road Repair, Manhole Installation System and rapid set flowable grout, Flowpoint.

Experts will be on hand each day to offer advice and guidance on how to provide a first time, permanent repair. Visitors to the stand will also discover the benefits of providing these innovative materials in their own territory by becoming an Instarmac Licensee or Distributor.