Pulsar Help Safety Professionals Select The Right Sound Level Meter
Are you looking to buy a new sound level meter to carry out your own workplace noise measurements? Are you struggling to decide which will be right for your business?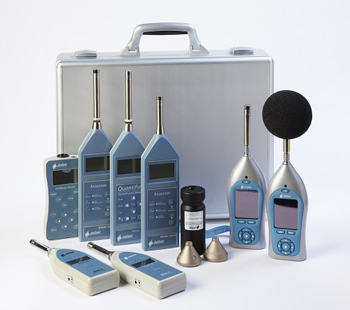 Here are a few pointers for you to consider before you make your choice.

Sound level meters can vary tremendously in terms of efficiency, accuracy and cost. Some companies will sell you low cost meters that offer 'quick fix' solutions. As often is the case with such meters, they do not always provide accurate readings. This must be a top priority if you are to provide your staff with the correct hearing protection and comply with occupational standards.

Failure to do this correctly could lead to noise-induced hearing loss which may leave your company open to costly claims. At the other end of the spectrum, you could end up spending more money than necessary by opting for the wrong type of meter for your application.

When it comes to choosing a new sound level meter, you may not realise that such a meter needs to be classified. As a result, you may opt for non-classified meters or ones that are neither Class 1 nor Class 2, leaving you vulnerable to potential claims. Put simply, the class of a sound level meter represents its frequency range and levels of tolerance. As a manufacturer, Pulsar abide by certain standards such as IEC 61672-1: 2002 which define the performance criteria to be met by our noise measurement instruments including levels of tolerance. In the UK, under the Control of Noise at Work Regulations (2005), a Class 2 sound level meter is considered to be acceptable for measuring general noise within an occupational setting.

Buy from a trustworthy and established manufacturer. It will give you the reassurance that your sound level meter will not only withstand the test of time but will be compliant with the criteria that you require. Choose a manufacturer also that offers face-to-face or telephone support, product training and after sales services.

It might be tempting to spend a few pounds on a meter or downloading an app onto your iPhone that claims to measure sound. Less expensive noise measurement devices are unlikely to have undergone the testing that is required by the legislation. Consequently, these models are likely to measure noise levels less accurately than a device that might cost more but has been designed and undergone comprehensive tests by a reputable manufacturer.

It is worth remembering that an inaccurate reading of as little as 3 decibels can expose workers up to four times the legal levels of noise.

Pulsar have been in the noise measurement industry for over 45 years now and have a sound level meter for all applications. Why not have a look at our website for some ideas?