Pump And Mixer Business Getting Greener By The Day
An exporter based in Whitchurch is getting greener by the day as it expands its ongoing programme of environmental initiatives at its base on Waymills Industrial Estate.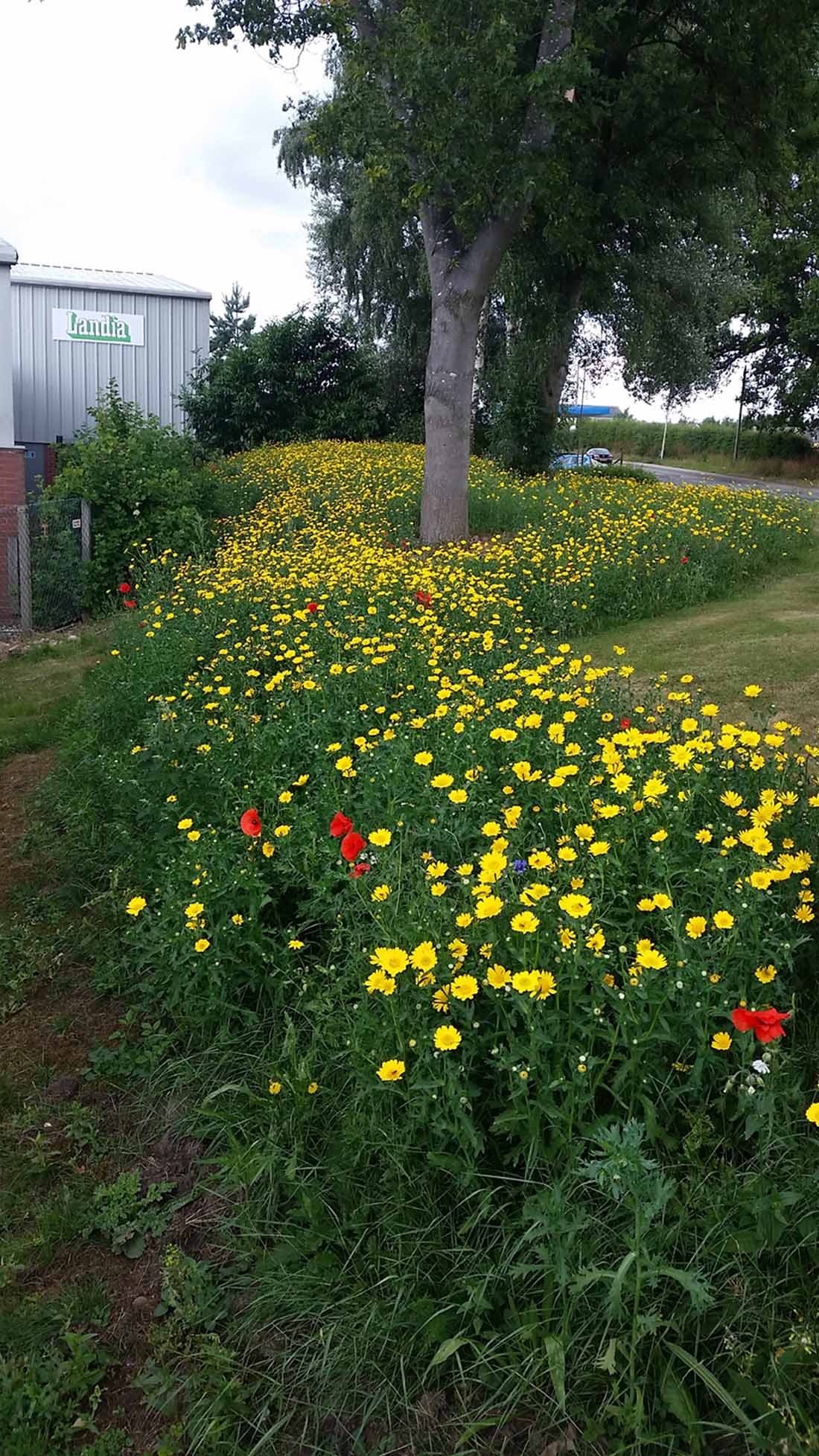 Landia UK, who make equipment for the agricultural, wastewater and biogas industries, has invested in 120 solar panels and a new high efficiency boiler, which will reduce the company's energy bill by more than £3000pa.

As Landia's UK & Eire Director, Hugh Vaughan explains, everyone is working together to make the purpose-built stores, workshops and office environment as green as possible.

"We've stepped up our recycling and also improved our surroundings with 800m² of wild flowers and a large number of bird boxes and feeders. It really makes a difference. Where possible, other local companies should do the same. It's good to provide a pleasant working environment that also enhances the area. An industrial estate doesn't have to be all grey and bland".

Landia UK now annually recycles 5 tonnes of cardboard, saving over £500pa – and also recycles its oil, as well as harvesting its rainwater.