Viewpoint On Coating And Laminating
'Never a dull moment' may not be everybody's description of working in the coating and laminating market but it's how Rob Brown, Applications Engineer at Spooner Industries describes his role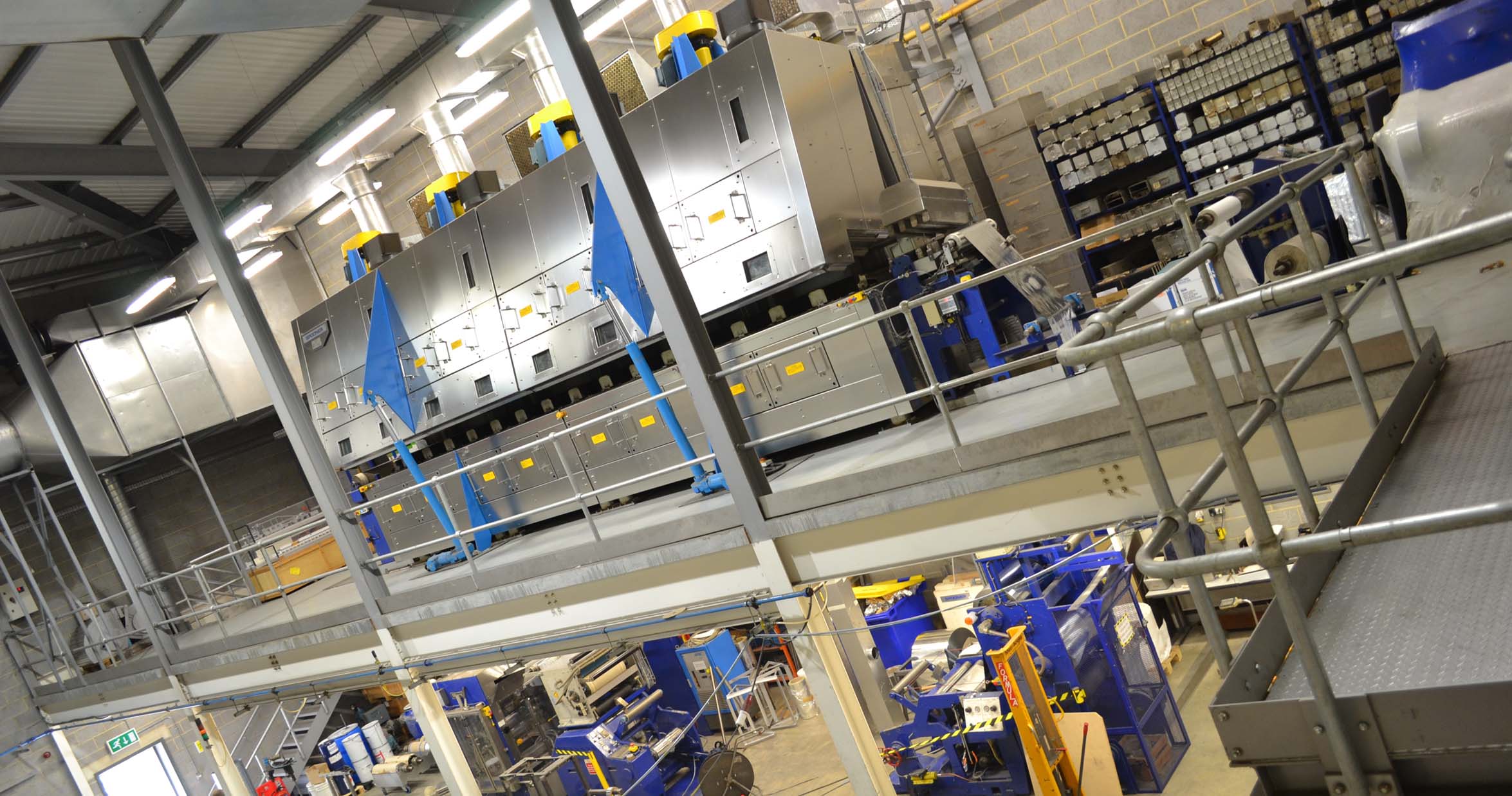 He goes onto say that the constant variation of the job and reactive nature, really keeps you on your toes as you apply inherent Spooner knowledge to evolve new developments and processes.

Interestingly, a drive to attract talent into the industry led to the recent unveiling of a new video by The British Coatings Federation (BCF). This suggests this field may often be overlooked in favour of more obvious and often over-subscribed career choices for chemistry graduates. Not so at Spooner who have an active graduate and apprenticeship programme across the organisation.

The programme safeguards decades of experience and maintains in-depth knowledge and understanding across the organisation to ensure the design and engineering of optimal solutions for each customer.

Within the converting industry, Spooner provide custom built solutions for industrial drying, curing, cooling and non-contact web handling of coated, impregnated and printed materials. The company is also able to combine expertise with a range of key partners to offer customers complete turnkey packages including the provision of slitting, rewinding, roll handling, coating, laminating, drying and air pollution control.

To complement the design development process, Spooner's in house R&D Test Centre boasts a comprehensive range of pilot facilities, including a high speed reel-to-reel coating and laminating machine and hand sample machinery for product development, trials, testing and research.

A highly adaptable converting machine, the High Speed Coating Line (HSCL) caters for a broad range of coating methods, equipment and materials, coating and flotation drying a wide variety of products up to 1000m/min. The technology can be modified in short timescales and then fine-tuned in accordance with customers targets as required.

Recent additions to the line have extended capabilities to allow very low process speeds, as low as 0.5m/min, whilst different coating methods have been applied to a variety of substrates using cross sector technology. For example coatings traditionally used for paper have been re-engineered at the Spooner R&D Centre for a successful medical application.

The pilot-line incorporates 'state of the art' sensors and a sophisticated data-logging system for the comprehensive monitoring, recording and analysis of all process parameters. The four zone dryer can accommodate the full range of Spooner flotation nozzles maximising flexibility. Projects with high porosity webs have been successfully trialled utilising the Supermax nozzle. This was originally developed for steel industry applications but has proved highly effective for providing stable air floatation when handling very high porosity glass fibre webs.

Extensive research and development continues to be undertaken at the Centre to develop a wide range of highly efficient flotation and impingement dryer systems. For customers, pilot line testing is an invaluable tool. Providing significant data and avoiding costly downtime, it validates new and enhanced products at a fraction of the cost of developing these on a full production line.

From an application engineers perspective with all these facilities at their fingertips, all that's needed is the customer and here Rob takes up he story.
"Many of the projects I have worked on are repeat business – customers have the confidence and faith in Spooner expertise to solve their problems. And from the design to the installation we don't leave until everything is working to a customer's complete satisfaction."

To sum up Rob goes on to say that the new challenges coming across his desk constantly provide a workload where every day is different, a factor that keeps the role fresh and engaging. (And may explain why staff retention and long service at Spooner is so high). These challenges are the very essence of the company, whose engineering skills continue to take a concept and, through innovative Spooner design and technology, become a tailored solution addressing a customer's specific need.