Bourgault Conversions Saving Time And Money
Minimal downtime is the biggest benefit highlighted by a Lincolnshire farmer who converted to Bourgault Tillage Tools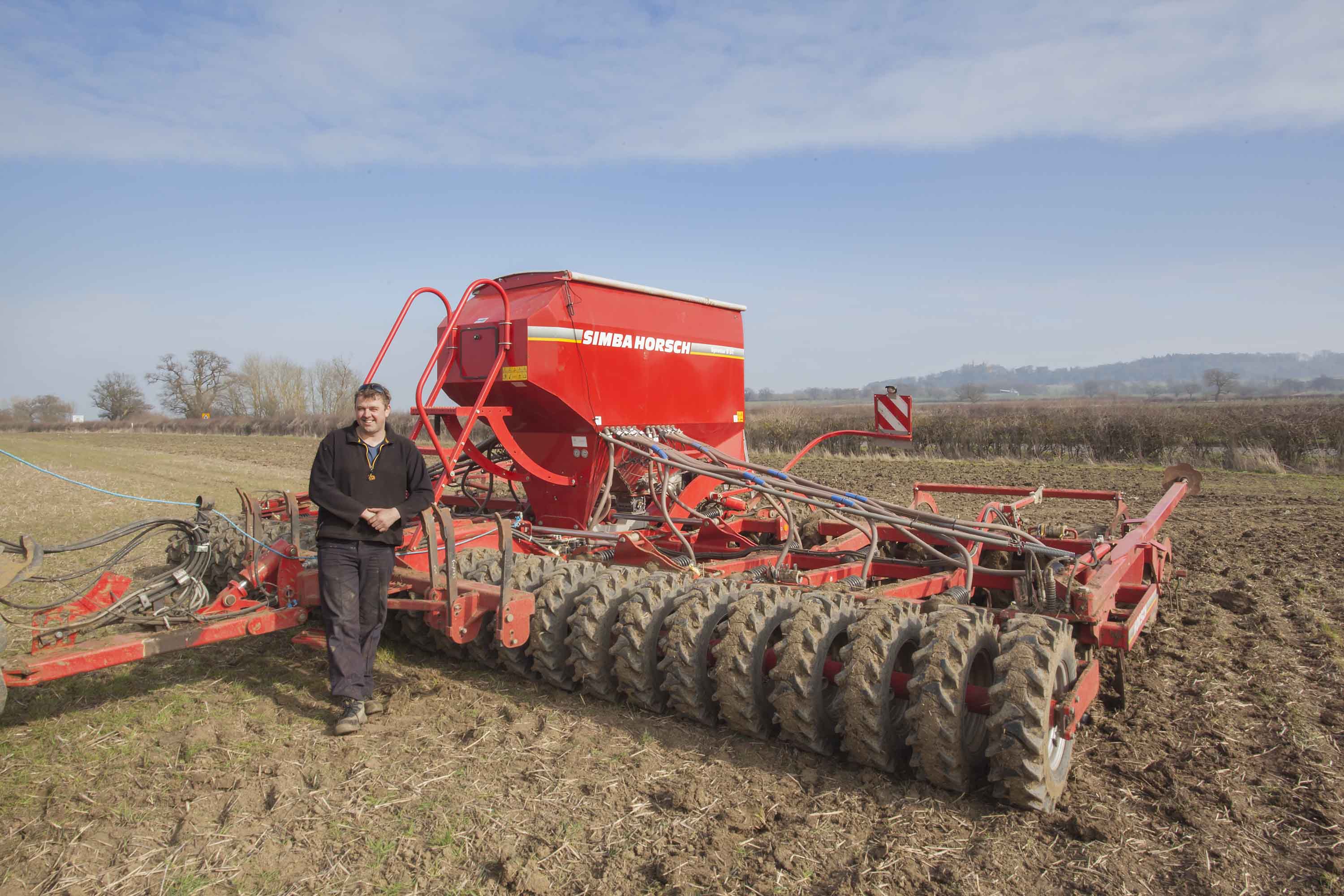 "A full set of 40 points can be changed in an hour. In the past, this would have easily been half a day's work!", says Jonathan Stevenson of Thurlby.

Mr Stevenson of Robert Stevenson & Son, Thurlby, Lincolnshire purchased a bespoke cultivator from TWB Engineering, Sleaford, Lincolnshire. The manufacturer fitted the machine legs with Bourgault Speed-Loc Adapters and quick change sweeps. The points can easily be knocked on and off using the Speed-Release Tool.

The land on Mr Stevenson's 1000 acre farm is abrasive so a full set of 40 points would usually last for 400-450 acres. "Previously if I needed to replace a point, I would have to bring the machine back to the yard which cost me a lot of time and money. With the Bourgault system, I can simply knock the worn point off and then knock a new one on within seconds and be back doing the job at hand. The wearing parts are much cheaper to replace than original parts. In the summer we will be purchasing a new set from Martin Lishman ready for our autumn cultivation", adds Mr Stevenson.

The Bourgault Quick Change System can maximise the versatility of a seed drill by adding the ability to change from drilling different types of crop within minutes.

Leigh Donger of R. H. Donger & Sons, Leicestershire, made the conversion to Bourgault Tillage & Drilling Tools and since then has drilled several crops including wheat, oil seed rape and more recently spring barley and spring beans.

Mr Donger comments, "On our 4 metre Horsch drill, a full set of points can easily be changed in 15 minutes. If we need to change the seed boots, it only takes a further 25 minutes. Bourgault running costs are much cheaper; it costs us approximately 63p per hectare in wearing parts when direct drilling oil seed rape. We covered 700 acres in the autumn of 2013 and a further 800 acres last autumn.

"We recently converted our 8 metre Horsch Sprinter, purchased from J Brock & Sons last year, to the Bourgault system and so far this spring we have covered 150 acres. We replaced the standard Sprinter coulters with the Bourgault Speed-Loc Adapter and Quick-Change Seed Boot System. We don't have abrasive soils, but last autumn started working in conditions like concrete and it still penetrated very well, going straight through combine wheeltracks and tramlines". This autumn, Mr Donger plans on drilling all 1600 acres with his Sprinter.

You can discuss all the possibilities for saving time and money using Bourgault Tillage and Drilling Tools with the Martin Lishman team at this year's Tillage Live event on the 16th September.