3rd Amendment to The Regs
Not to the American Constitution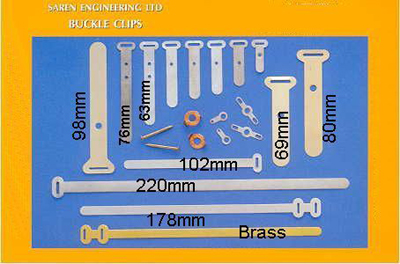 The Saren range of Buckle Clips includes Nickel Silver ones which are used by many fire alarm installation companies. Their use is ideal within plastic trunking because, of course, they are made of metal!

Nickel Silver has a melting point marginally higher than the copper conductors. They can be easily released to allow more cables to be inserted.

Now of course, Saren Buckle Clips are in great demand to meet the requirements of 17th Edition BS 7671 Amendment 3 Electrical Wiring Regulations in particular the escape route issue.