Export Became A New Concept For DA Cooper and Sons When Jack Watson Joined The Company In 2012
Initially, much time was given to avid research, along with persistent telephoning & e-mailing Jacks' previous customers & overseas acquaintances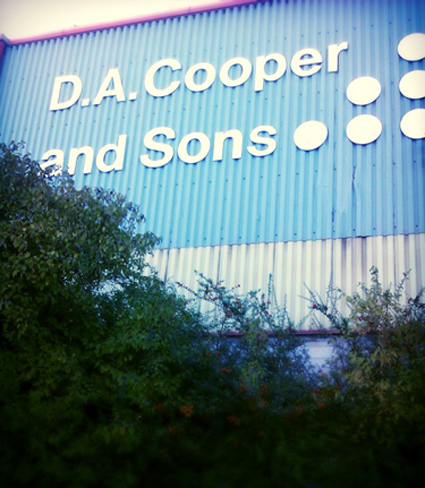 Finally a breakthrough was made when an order to the value of £18,000 was received from Indonesia.

Thereafter orders were taken from Australia, New Zealand, South Africa & the Middle East. The order for Australia was valued at £80,000. Things were really beginning to look up for Exporting at DA Cooper.

As a result of Jacks success, plans were being made to visit the customer in Indonesia, along with a potential customer in Thailand. In the meantime, new markets were beginning to open up in places as far flung as Trinidad, Azerbaijan & Swaziland.

In February 2013 Jack visited Indonesia & Thailand. Just three months after his return, DA Cooper received an order for 360 tonnes of steel with a sales value of approximately £402,000, a massive breakthrough for the company & a credit to Jack.

By means of relentless research, determination & endeavour, new enquiries were being received from all the main continents of the world, quoting anywhere between 40 & 50 new enquiries every month, resulting in 30 new customers, 20 new countries & £1.1 million turnover.

At DA Cooper & Sons Ltd, we have a good range of steels bars in place primarily servicing the Oil & Gas & Forging Markets. In addition to this we have excellent facilities for machining, shot blasting, sawing, hollow boring etc. giving us an added advantage when quoting out on finished & semi-finished components to 'Oil & Gas' areas, such as Saudi Arabia, The UAE, Bahrain & Australia.

Our steels are shipped overseas by air, sea and land using tried & tested reliable freight forwarders.