Wall Protection And Matting Systems For Christie Patient Treatment Centre
The comprehensive wall protection and matting systems for the Christie Patient Treatment Centre were supplied and fitted by the Gradus Contracts team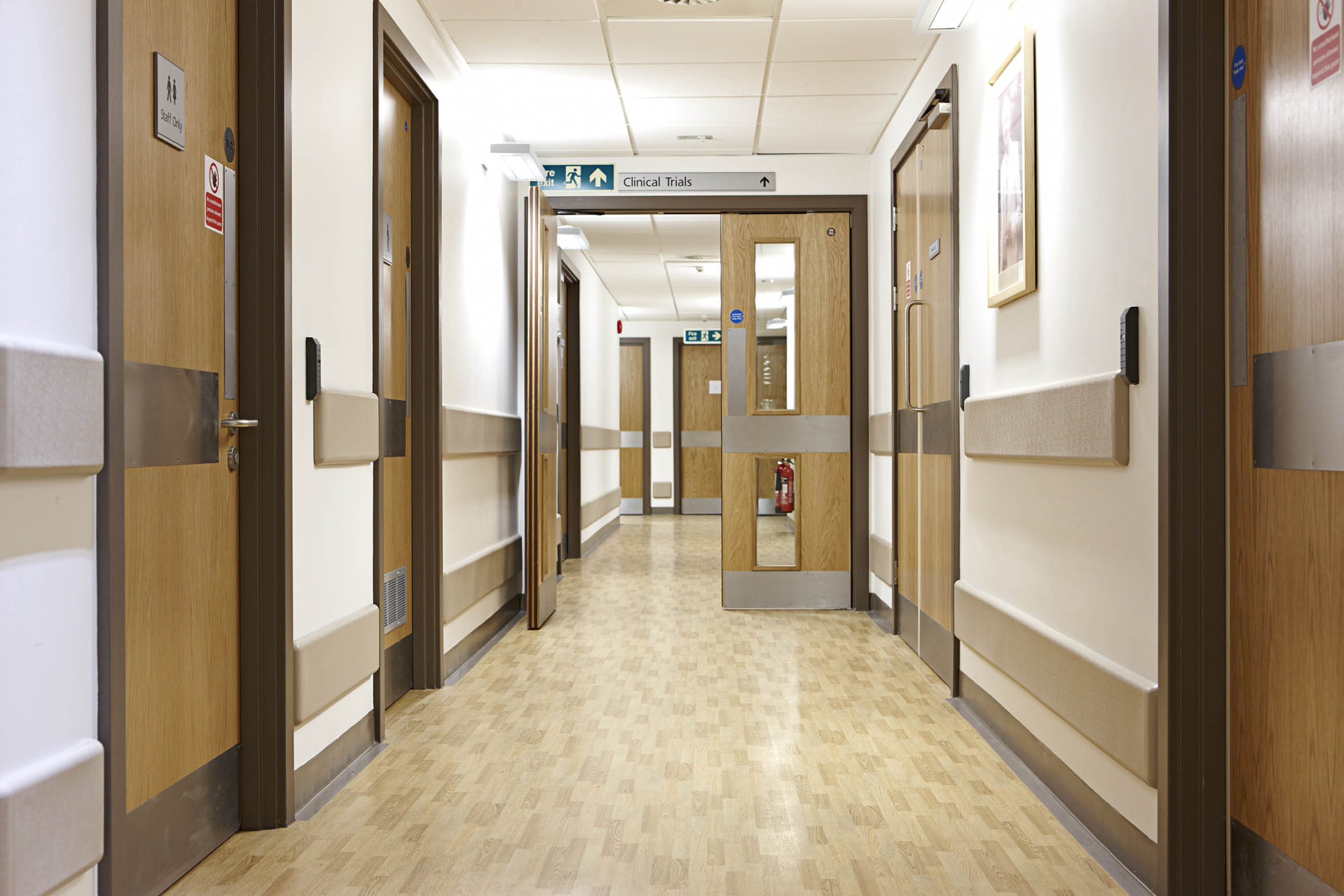 The wall protection system helps to prevent the build-up of germs and bacteria in damaged surfaces, reducing ongoing repair and maintenance costs and improving the long-term appearance of the centre.

A wide range of Gradus products have been installed at the new £35 million Patient Treatment Centre at The Christie in Manchester, helping to create a hygienic, safe and stylish environment for patients and visitors.

Esplanade Plus primary barrier matting and Boulevard secondary barrier carpet were installed in the main entrance. Wall guards, bedhead protectors and corner guards were installed throughout the corridors and treatment areas. XT stair edgings were installed with xtra-grip insert on the main staircase and flexible PVC skirtings were installed throughout the centre.