Flexible Machining Systems Launches New Brand Identity
Horsham based flexible machining systems (fms) a leading supplier of precision cnc machining services, has launched a new corporate identity and website http://www.flexiblemachining.com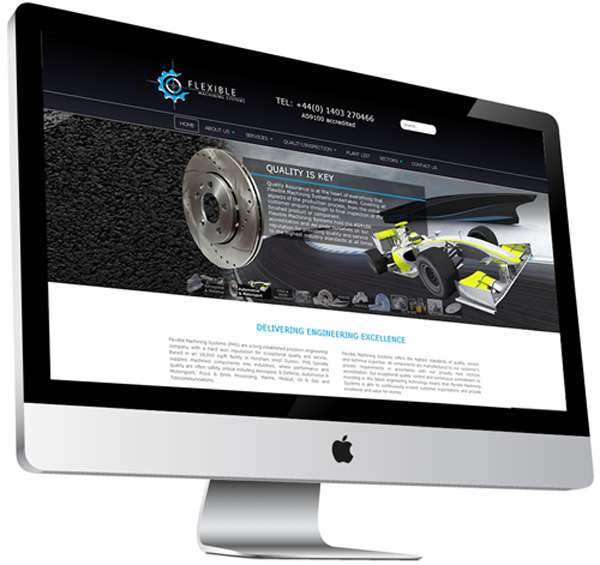 The website will be showcasing the full range of its precision cnc machining services.

The company says the new identity reflects the company's commitment to:
• delivering excellence in complex precision machining to industries where performance and safety are critical
• working closely with customers and partners
• integration with parent company Mecmesin Ltd, who acquired FMS in 2014

The new logo, for example, highlights the Flexible Machining Systems name as well as its focus on precision and will provide a consistent and clear symbol of the company and its services.

"The Flexible Machining Systems name is synonymous with quality, engineering excellence and customer satisfaction, reflected in our AS9100 accreditation. Everything we do at FMS is customer service driven and the new website and identity are all part of our commitment to provide the best level of customer support "says John Page, Managing Director. "With FMS now fully integrated into the Mecmesin Group, the new website provides the perfect platform to showcase our enhanced capabilities."

Designed with a contemporary look the new website includes the following improvements:
• Simplified navigation and improved search function to help visitors find the information they need quickly and easily.
• Strong visual impact with emphasis on FMS's expertise within specific client sectors and highlighting specific machining services such as the 5 axis CNC machining centre and state-of-the-art inspection facility.
• Downloadable Plant List

FMS will continue to upgrade the new website with content for its customers as it evolves.