Exclusive Licensing Opportunity at Intertraffic
Instarmac Group plc, developers of renowned highway maintenance solutions, are looking for exclusive manufacturing licensees around the globe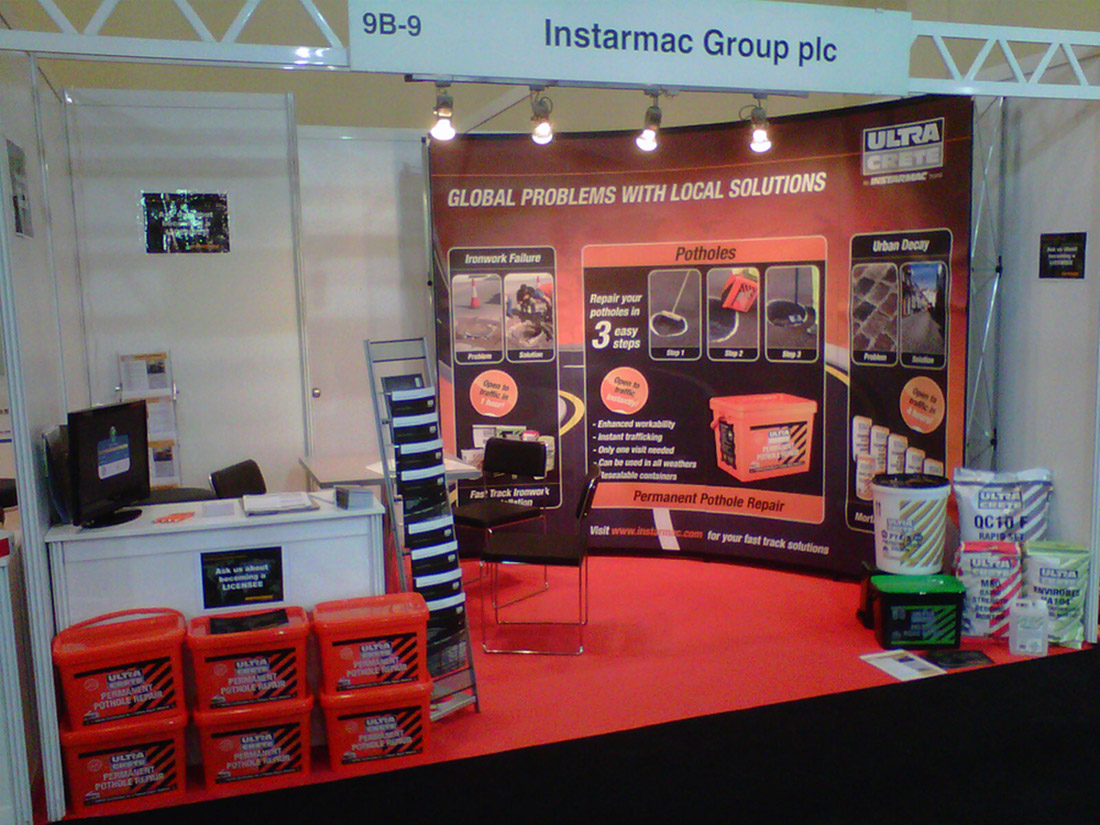 The global problem: potholes. The solution: Instant Road Repair. Visit Instarmac at Intertraffic Istanbul on stand 10D-8 for details on the unmissable opportunity to be an exclusive licensee or distributor of world class road repair products. This will, of course, include their Ultracrete Instant Road Repair® and their independently tested and approved manhole reinstatement system.

Ultracrete Instant Road Repair® is a cold lay asphalt (macadam) which offers a proven, durable and flexible, first time permanent repair for dangerous potholes. For use in all weathers and climates, this product is certainly revolutionising traditional road repair methods.

There are many cold lay asphalt repair products available, but this product offers advantages that far outweigh alternative suppliers. Strength is gained by compaction, often becoming stronger the more traffic that travels over it. Achieved by specially formulated flexibility, this product allows for compatible movement with the road surface, ensuring a long-term repair.

Ultracrete Instant Road Repair® is suitable for use in heavily trafficked environments, such as congested city centres, airport runways and highways. Its proven durability and versatility means it is also suitable for use in railway stations, footpaths, driveways, car parks, docks, public utilities, hotels, school playgrounds, parks, hospitals and garage forecourts.

Experienced professionals will be on hand in Istanbul to discuss this opportunity with you. To arrange a meeting with Matt or Rory please email international@instarmac.com now.

In the meantime please see for yourself by visiting http://www.instarmacinternational.com to watch a step-by-step guide.

Intetraffic Istanbul runs from 27th – 29th May 2015 at the Istanbul Expo Center Turkey.