New Stateside Appointment At Spooner Industries
Jeff Privatt has joined Spooner Industries, strengthening the customer facing team in the USA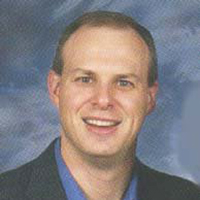 Working alongside VP Preston Henderson (Food & Galvanizing) and Tom Petrich (Spooner Plus), Jeff will be developing and providing support to the growing number of customers specifically in the Paper, Converting and Coil Coating markets across North America.

With a BA in International Management, Jeff went onto gain a MBA at the University of Wisconsin before moving into sales. 23 years later his extensive sales career has included a variety of roles in both the Medical and Publishing industries, most recently working in the Conveyor business.

His decision to join Spooner was based on the long term – a principle that Jeff has successfully applied to customer relationships throughout his career. Commenting on his move to Spooner Jeff said: "Spooner is a company that looks long-term and their global market reach and current growth is both exciting and indicative of long-term success and stability."

Outside of work Jeff enjoys travelling, history and working in his "character home". He also regularly works out and volunteers at the Experimental Aircraft Association parking planes and directing traffic on the runway.

Spooner's head office and manufacturing site is based in West Yorkshire, UK, with agents and representatives based across the globe. This appointment confirms Spooner's ongoing commitment to developing local customer support across a worldwide client network.

Recently recognised by the London Stock Exchange as one of the '1,000 Companies to Inspire Britain', innovation and technology coupled with over 80 years' experience underpins Spooner's world leadership in forced air convection technology. Providing industrial solutions around the world for the principle market sectors of Paper, Non-wovens, Metals, Food, Converting and Environmental, Spooner manufacture industrial process machinery such as industrial ovens, dryers, coolers, provers/proofers, air turns, stabilisers, oxidisers and solvent and energy recovery equipment.