Altro Appoint New Regional Sales Manager For Middle East
Iain Oates is an Altro sales consultant with over three decades of experience in sales and specifications in the UK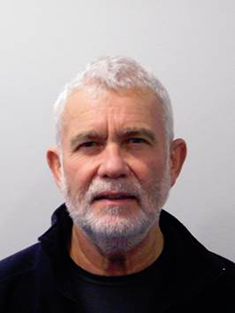 With 14 years as Sales Consultant, Specifications North for Altro Ltd., Iain will now turn his attention to the burgeoning market in the Middle East. He will be the Regional Sales Manager – Middle East and will be based in Dubai.

He will be responsible for specification sales of Altro premium flooring and wall cladding systems in the Middle East construction industry. To this end, he will be working closely with an array of clients, distributors and architects in the Kingdom of Saudi Arabia, Qatar and United Arab Emirates.

Iain joined Altro in May 2000. Now in his 15th year, during his tenure he has increased sales turnover five-fold, and built strong and lasting relationships with architects and contractors. He has over 30 years' experience in specification and sales for Altro and other companies.

Iain has enjoyed a varied career. He has sold and installed revolving/automated doors for his own company, acting as an agent for German company Graul. He has held previous positions as Scottish Sales Manager for Saint Gobain and headed up the specification and sales for Interface, starting as their solo sales representative and building up the sales team and increasing sales ten-fold.

"Iain has built strong and lasting relationships with key architects and surveyors who trust his knowledge and experience," said Tim Walker, Area Manager, Middle East and Ireland, Altro Ltd. "During his time in Altro he has successfully made his area our top spot for sales in the UK."

"I'm looking forward to building on the base of contacts we have in the Middle East, and using my experience and skills in working with people to build new relationships within the market," said Iain.