UK Measurement Technology Aids Noise Compliance
Noise measurement product manufacturers and noise at work experts, Pulsar Instruments plc, are offering their latest sound level meter range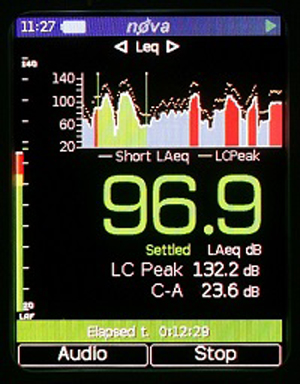 designed to provide Health and Safety professionals with an easy means of proving compliance with the Noise at Work Regulations (2005) in the UK and other noise legislations in the world. The purpose of the current legislation is to eliminate or minimise risks to health from loud noise levels in the workplace which, in the worse cases, can lead to tinnitus or loss of hearing.

The Nova sound level meter is designed and manufactured by Pulsar Instruments in the UK. Used as part of a workplace noise assessment, it will display all parameters as required under the Noise Regulations in 3 easy steps. These include the Continuous A-weighted sound pressure level which is the sound a member of staff is exposed to during a shift or working day. It will also show the maximum C-weighted peak sound pressure level(s) to which a member of staff is exposed which can be the loud bangs in the workplace.

The meter comes in 6 different variants including Class 1 and 2 precision units and will suit most applications and budgets. An ideal measurement tool for machinery noise testing, construction noise, occupational & industrial hygiene and entertainment noise measurement.