More Than Good Enough Pumps
The Fairport range of pumps includes the "Goodenough" brand of centrifigal pumps in 2" 3" 4" and 6"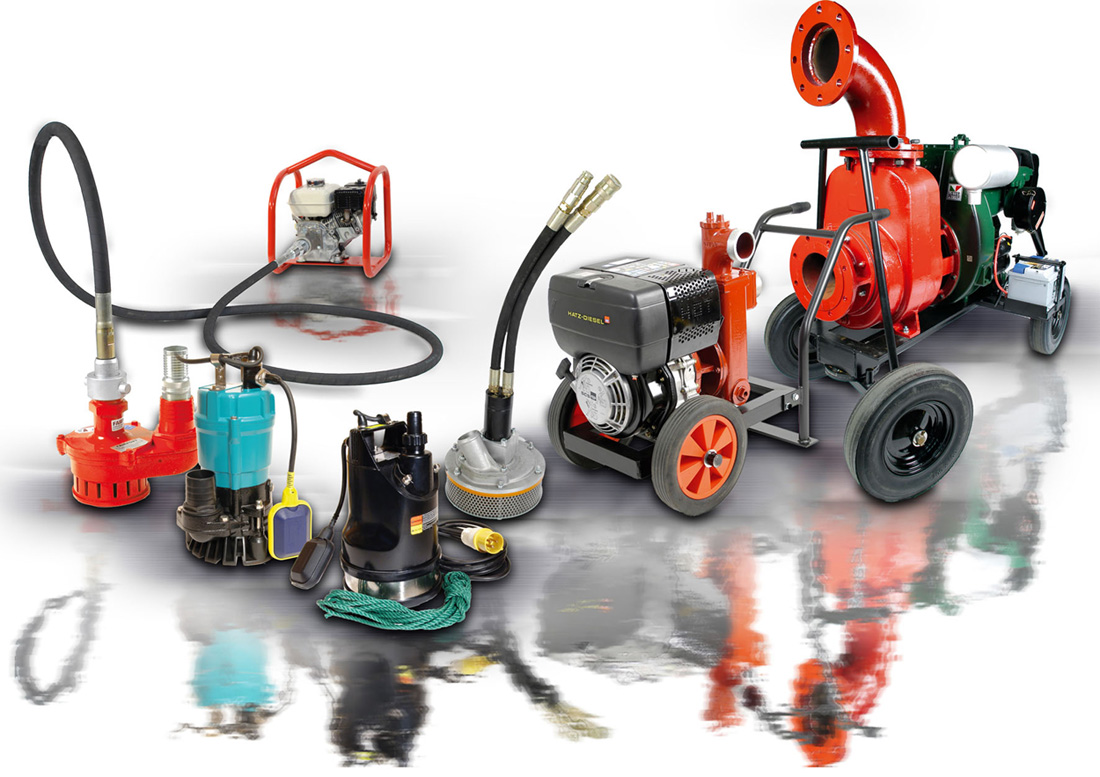 Back in the Sixties, Hire companies built their business with this brand of pumps. With upgrades over the years these pumps have proven to be "Goodenough" to stand the test of time.

The tradition for well-built, "Hire Grade" pumps continues with smaller pumps to give hire companies greater utilisation of existing power packs. The TFE submersible is powered by any popular brand of flexible shaft poker power unit and gives a flow up to twice the rate of similar size electric submersible pumps.

The VH500 makes use of hydraulic breaker power packs or can be run from any 20lpm hydraulic take off. Fairport also supplies conventional electric submersibles pumps and the JPA "puddle" pump that will completely drain an area down to the last 10mm.

All the pumps, hoses accessories are available from Fairport so hire companies can be equipped for groundworks and construction pumping work as well as flood defence and disaster recovery.