Clifton Carry Case For Sous Vide Stirrer
No more carrier bags, ruck sacks, holdalls or crates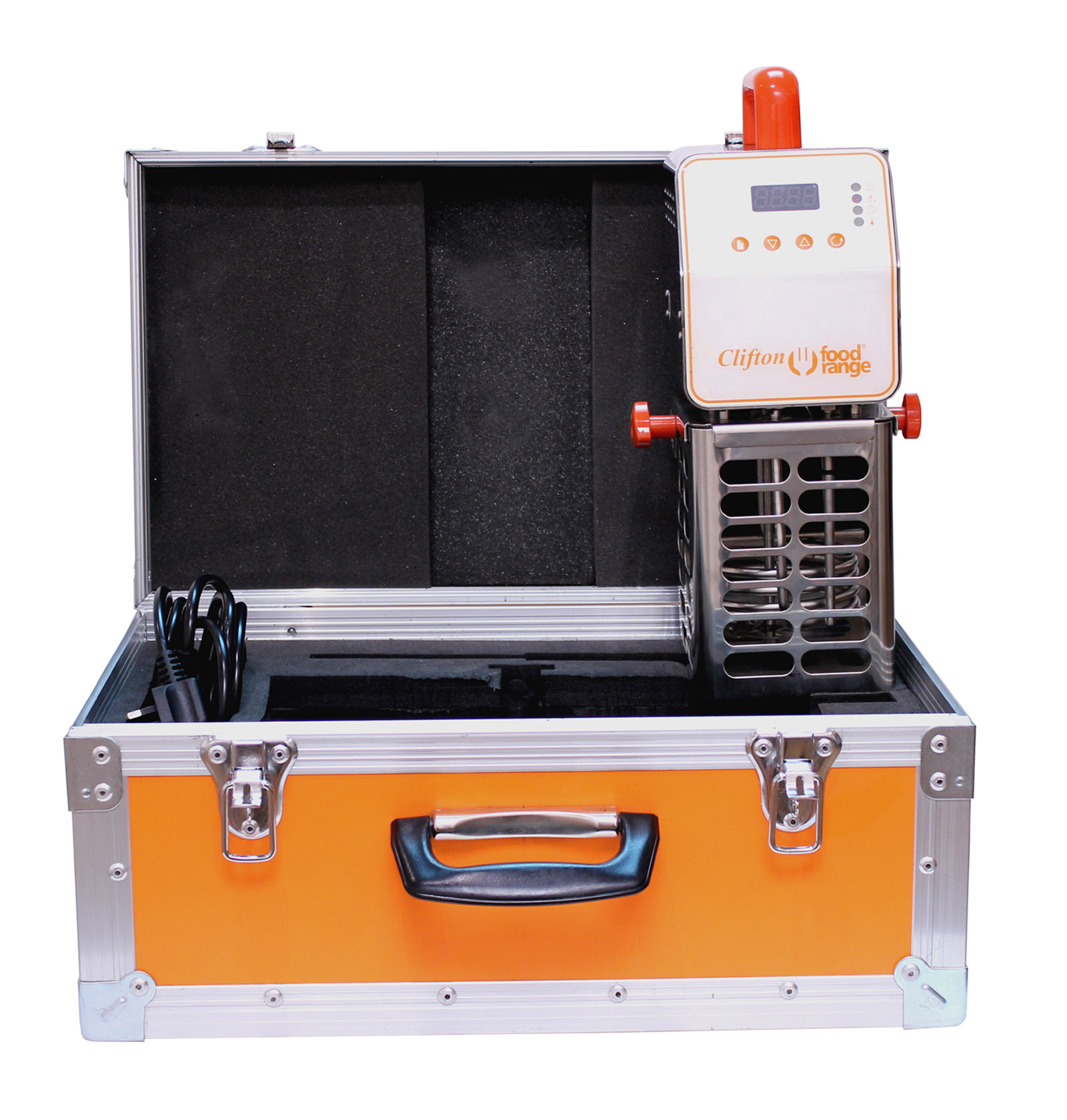 The Clifton carry case is designed for your immersion circulator. The sturdy flight case will protect your stirrer whilst in transit or stored away when not in use. Ideal for travelling chefs and demonstrators.

Designed in our signature orange, this case comes complete with a protective foam insert, to take the stirrer, power lead and a pocket for your plating tweezers.

There are two metal toggle catch clasps which ensure your case is securely fastened and a hinged lid opening. Clifton Food Range is offering a special introductory deal when purchasing the stirrer and carry case as a package.